1) Smoker SM020
2) 12.31lb Sams Club 8% enhanced
3) Brined in Smokin's Holiday brine with a couple changes. Decided to clean out the fridge, so I threw in the little bit of Apple Cider & Chicken stock that I had left, also added a slice of crystallized ginger. 47 hrs brining and 12 hrs drying in the fridge. Compound butter under the skin, 1/4 cup Dr. BBQ's rub & 1/4 cup butter. Stuffed cavity with aromatics, apple, onion, celery, carrot, garlic.
4) Temp 250, cranked up to 300 the last 45 minutes to crisp the skin. 3oz of Cherry and 1oz of Pecan.
5) Time 3:45 minutes
6) Never did get up to 300 so the skin was still a little rubbery. But moist & juicy.
Just before I put the cheesecloth on.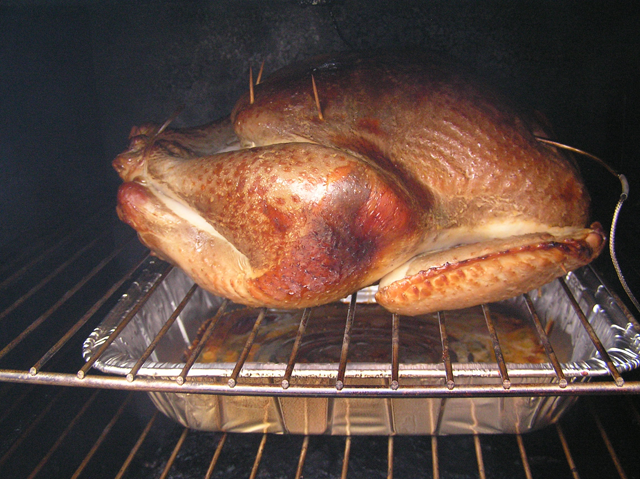 Finished product, just the right color.