Wow I used this recipe today with a 6lb brisket (remember I have an old SM008 with 14 inch shelves). Smoked it 6 hours at 225, internal temp got to 193, pulled it, put the finishing sauce on it and wrapped the foil TIGHT with the probe still in. Cooked it at 225 another 90 minutes until that probe read 192. Pulled it. Left it wrapped in foil tight 1 hour. Then made this lovely plate in honor of my friend Chuck Vaughn Lloyd who passed away two years ago on this day. This is for you Chuck...
The brisket with a little of the finishing sauce napped over it, baked potato, iceberg lettuce wedge with homemade Bleu Cheese dressing... Liberty School Cabernet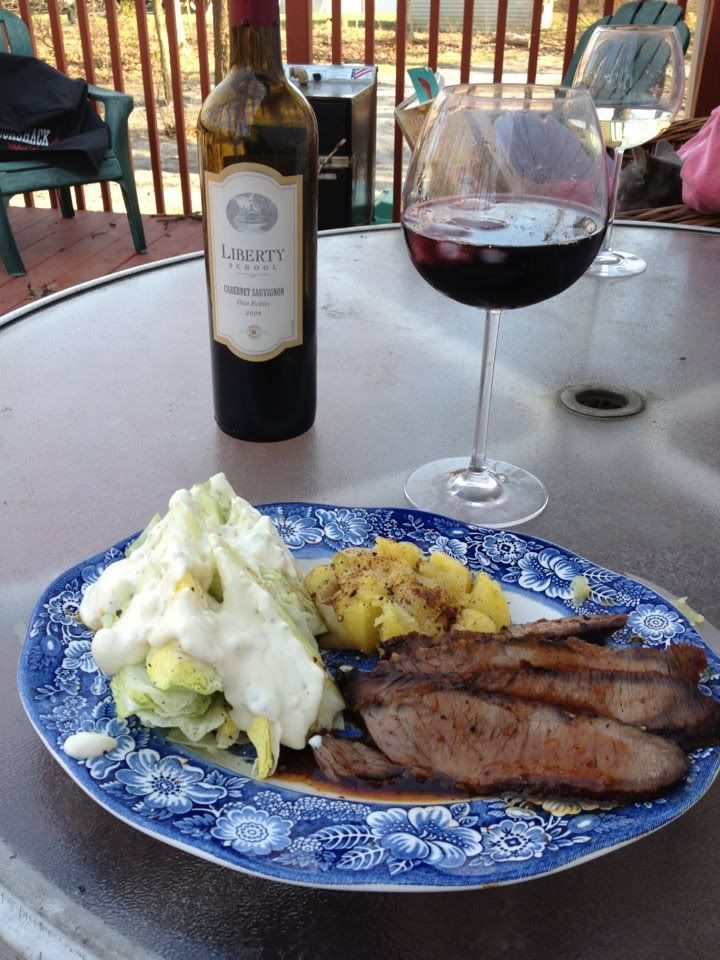 I've liked my briskets, but TODAY I nailed it. WOW !!!