Thought I would share my sous vide CSR's using the Grand Champion Rub received from Padrefan98 in the exchange.
Mr. T's "Bad Boy CSR's"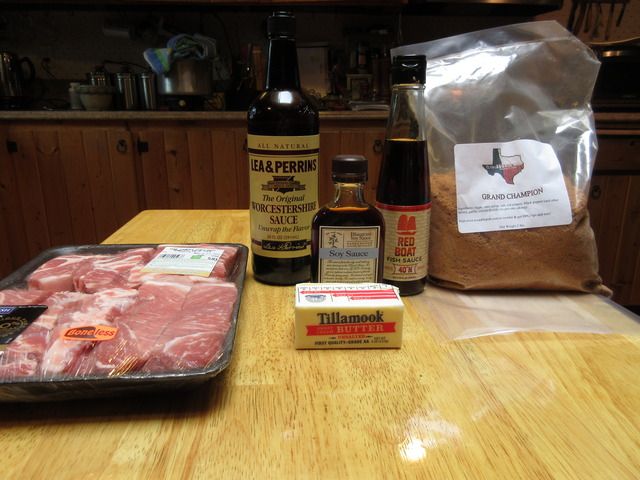 Mise en place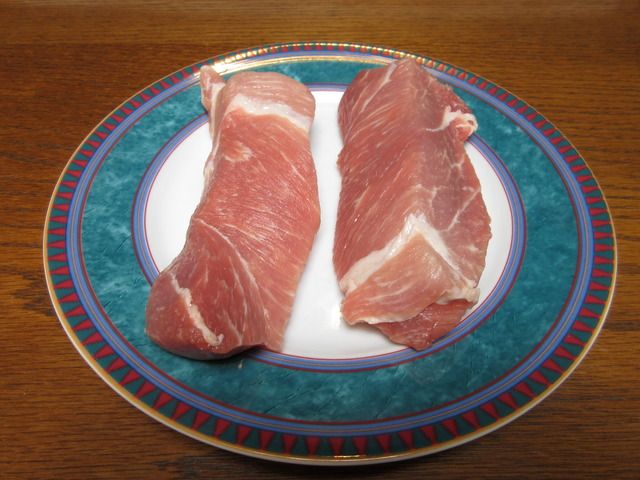 Two boneless CSR's selected for test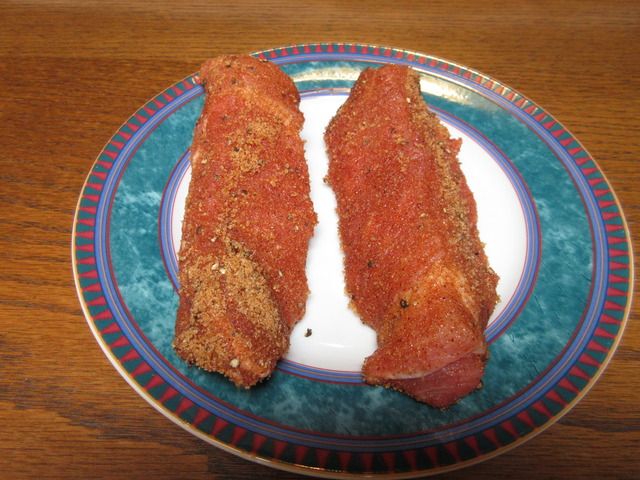 Rubbed with TexasBBQRub "Grand Champion" spice mixture.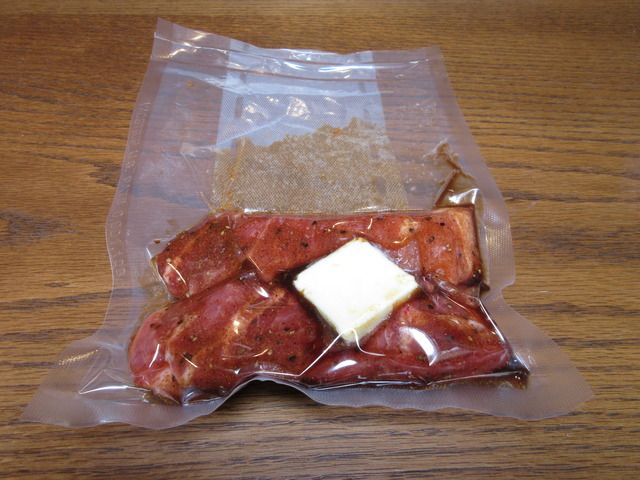 Vac sealed with sauces and butter
Additional sauces & butter:
½ tsp. L&P Worcestershire
½ tsp. Bluegrass Soy
1 dash Red Boat fish sauce
1 TBS. Tillamook unsalted butter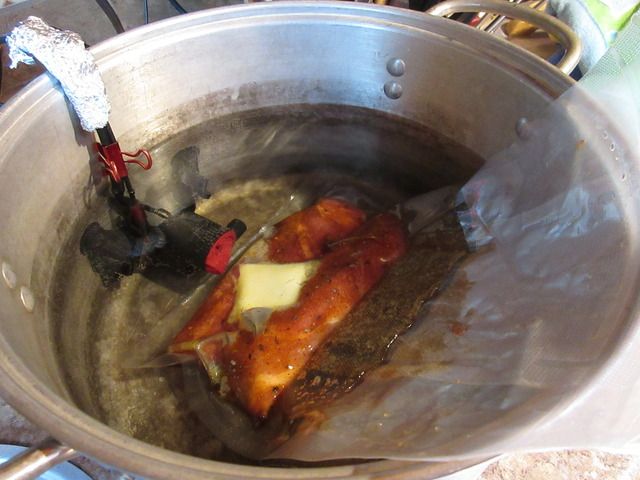 Placed in 140° water bath using my homemade $40 sous vide cooker.
Taste tested at 8 &12 hours, finished in 15 hours.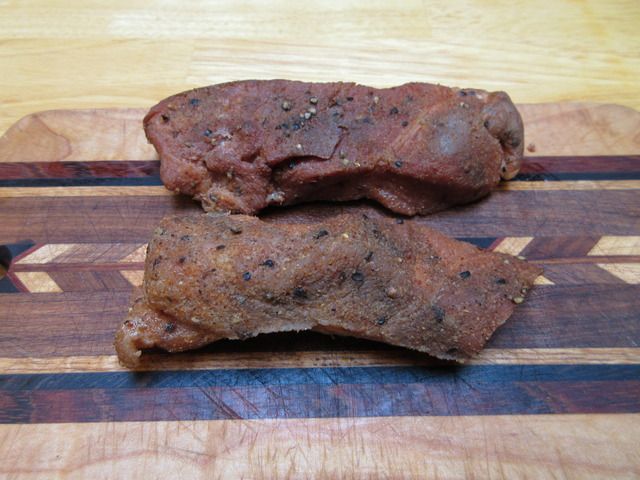 Out of bath, patted dry, and ready for browning.
Browning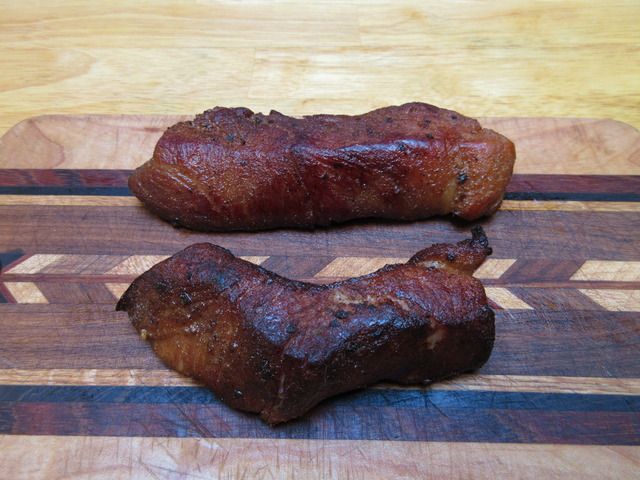 After browning on all sides in CI skillet with salt free butter and peanut oil, they are ready for the first coat of Honey & Chipotle glaze and Mr. T's BBQ Sauce.
Honey & Chipotle Glaze
½ cup honey
1 TBS. Chipotle in adobo, pureed
1 TBS. Dijon mustard
2 TBS. Canola oil
1 tsp. Kosher salt
In a small bowl, whisk together all ingredients until combined. Use it on your choice of meat.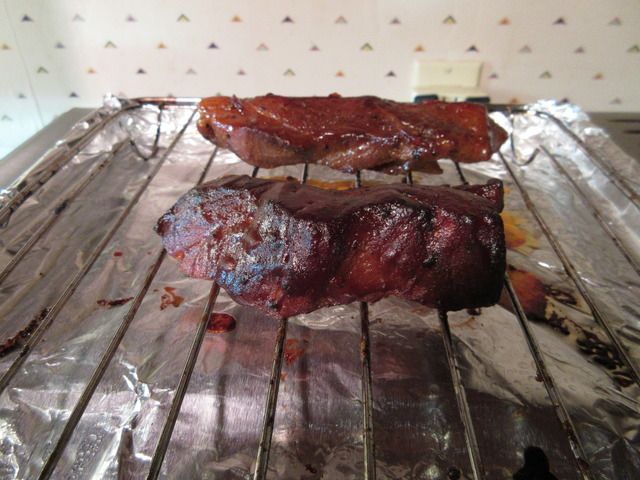 After 10 minutes in preheated 300° oven.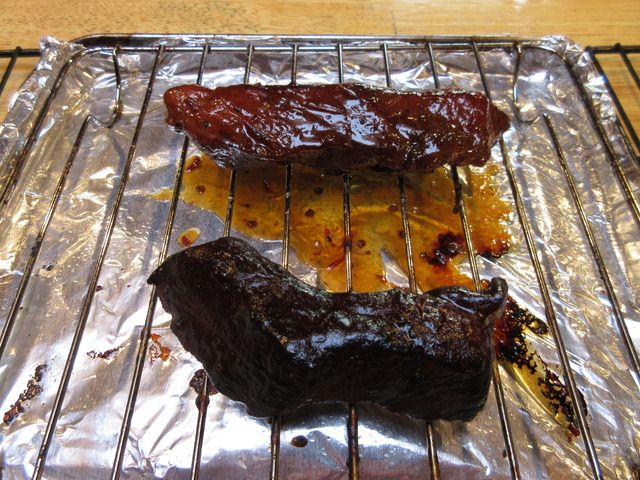 Ribs after a second coat of glaze and another 10 minutes in oven.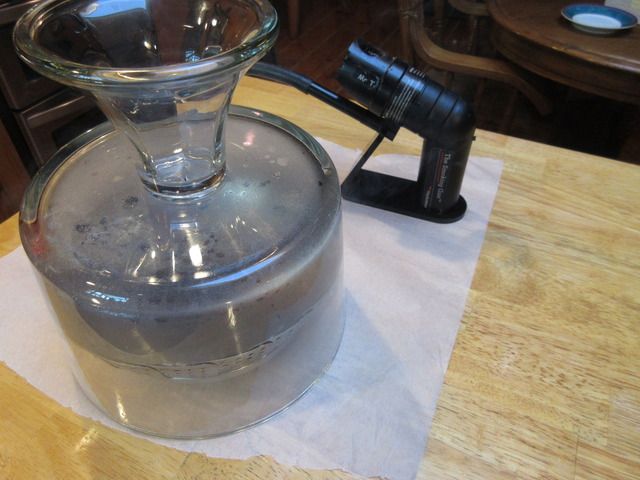 Cob smoke is applied using a handheld smoke generator.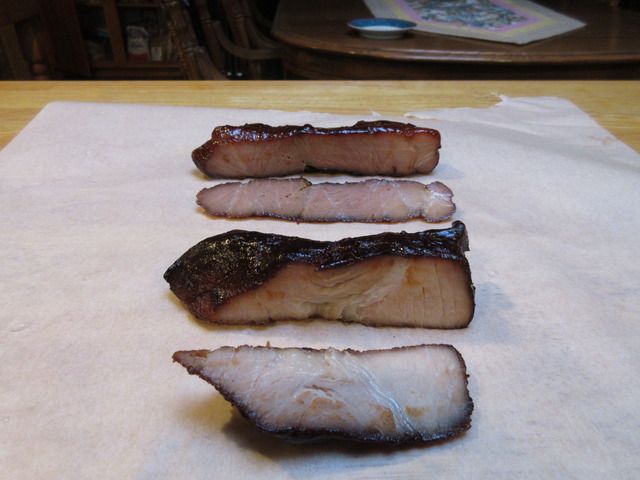 After five minutes in smoke, ready for taste test.
Results: After cooking ribs sous vide at 140° for 15 hours.
Both of these "Bad Boys" were tender, juicy, and delicious with a good bite and feel on the palate. Aside the time from start to finish, it was definitely worth the effort.
Note: The timing of the cook will depend on your desired consistency of the meat. This is pork shoulder meat sliced into strips and may be cooked from something that can be sliced, as these, to something that can be shredded, similar to a Boston butt, as the ones that were tested at 150° for 24 hours.
After two weeks of testing CSR's, it's time to start testing something new.
Thanks again to Padrefan98 for the wonderful rub.
Mr. T