Found a different recipe for smoked almonds that I thought I'd try.
1-3lb. bag raw almonds
1/8 cup Dale's Sauce
1/8 cup Soy Sauce
1/8 cup Louisiana Hot Sauce
1 TBSP Yoshida's Gourmet Sauce
1 TBSP Worcestershire Sauce
1 TBSP Hot Pepper Vinegar*
Mix all the above together in a large bowl till almonds are thoroughly covered and wet. Shake on some granulated garlic or garlic powder, cayenne pepper, and salt and mix some more till almonds are coated. Dump almonds into a "grill wok" and place in smoker. Stir every 1/2 hour to 45 minutes till almonds are dry. For a doneness test I take out a couple of almonds and let them cool approximately ten minutes. If they are still a little moist inside leave them on longer. If they have good crunch, they are done. Usually takes 2 1/2 - 3 hours.
*Hot Pepper Vinegar is a homemade concoction of small hot chile's stuffed into a vinegar bottle than filled with white distilled vinegar.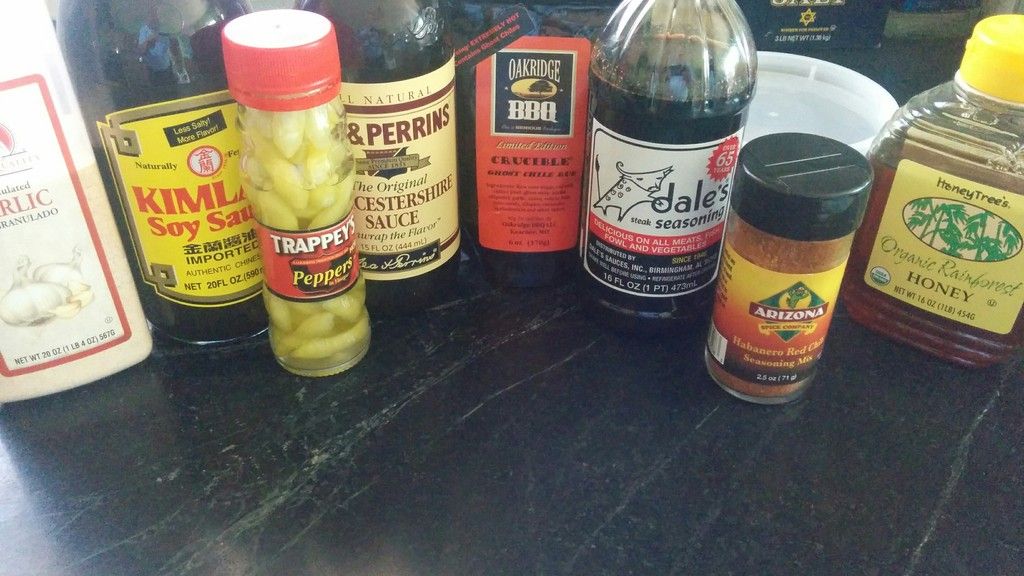 I only used 2lbs of almonds. Couldn't find Yoshida's sauce. Have heard it's similar to Teriyaki. But it turns out that I didn't have that either, so I added some honey & brown sugar instead, couple of tablespoons of each. Subbed Frank's for the Louisiana hot sauce. I also sprinkled some Oakridge Crucible Ghost pepper rub on top.
Threw it on some frogmats and smoked at 240 for about 2 1/2 hrs. Dumped in a bowl a few times during the cook to stir it up and threw them back in.
Wow, these are good! Not as spicy as I thought they'd be. May have to kick it up a bit next time. But boy are they good.