How about we go Asian with some Char Siu. Picked up a package of some sliced pork belly at the store a week or so ago.
Mixed up a Char Siu marinade using basically this recipe below. I added a bunch more fresh garlic, fresh ginger, sesame oil and some oyster sauce that I found were listed in other recipes.
http://cafedelites.com/2015/12...ibs-char-siu-recipe/
Few hours in the fridge to marinate. Kept about 3/4 cup for the glaze and added more honey to it.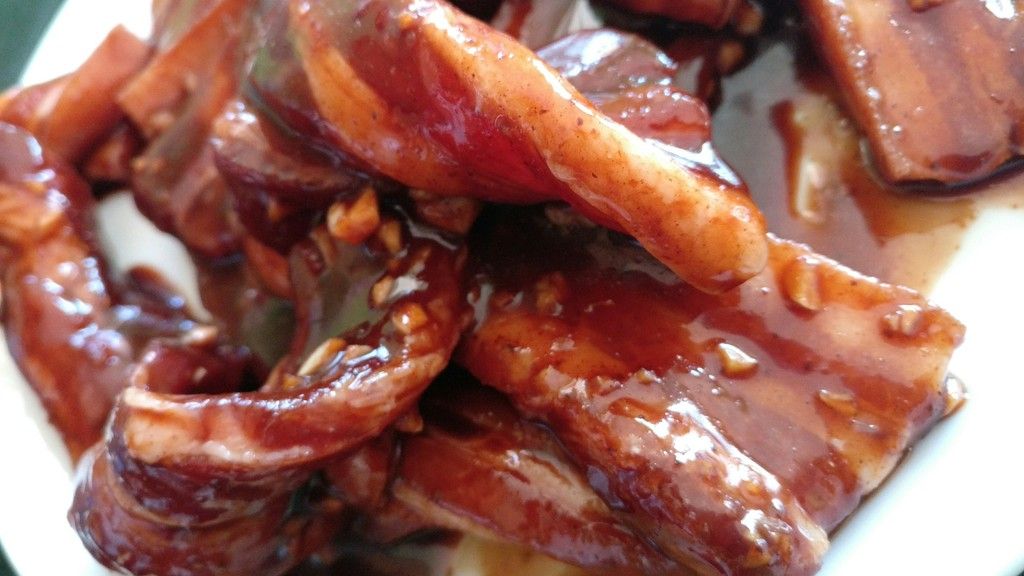 Indirect on the Big Joe for a while to render out some of that fat...
Can't have Char Siu without any char...
Got the hot side going. Should work just fine on a FEPG as well...
It's a fine line between char & burnt, so be careful. Especially since the glaze & marinade has honey & brown sugar in it. Glaze & flip often. Only takes a few minutes for this part, don't walk away!!!
And they're done... That was some goood eatin'...
Thanks for looking.