First snowfall of the year and the smokers looked cold & lonely...
The FEC has been feeling a little neglected since I got the Big Joe, so I fired her up for some chicken bombs & smoked taters.
Cut up some sweet taters and red & yellow taters and gave them a coat of EVOO & some #porkmafia Memphis Mud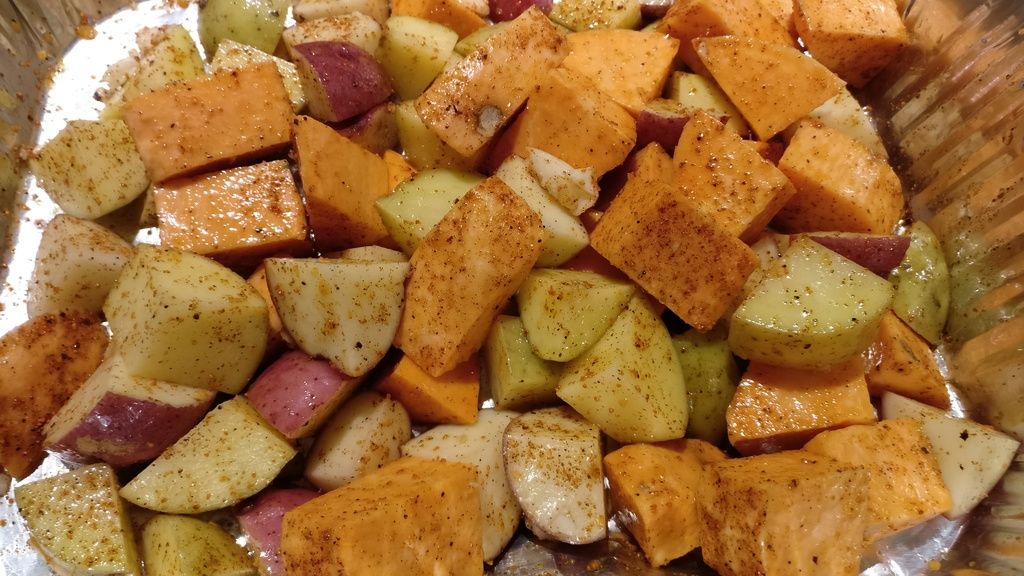 Added a clove of garlic, roughly chopped. OK, maybe a little more than one. Then into the FEC at 300 to give them a head start
Boneless, skinless thighs were on sale...
And I smoked up some cheese a couple weeks ago, so I grabbed the smoked swiss...
And sliced it up
Of course ya gotta have some hatch chiles.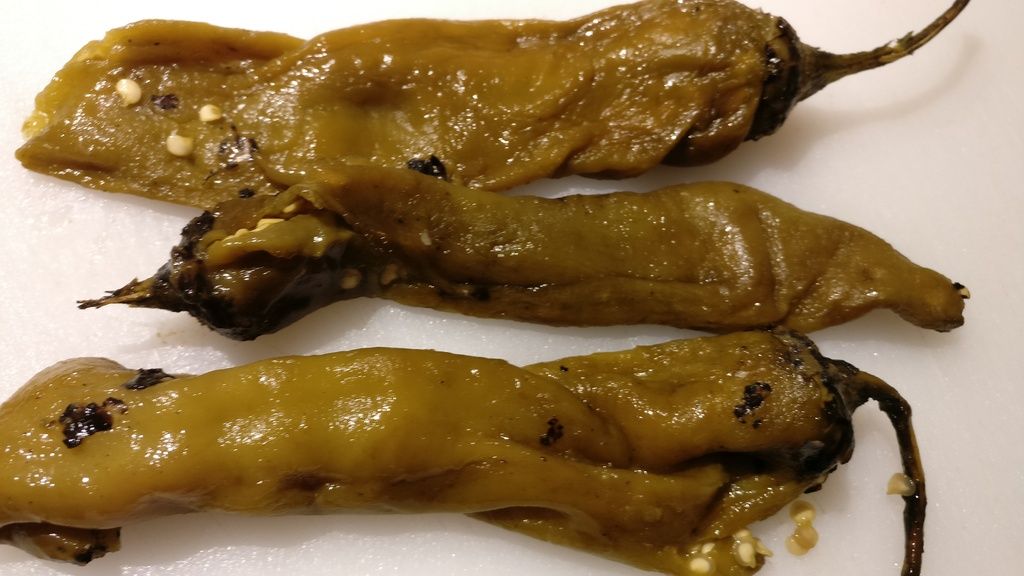 FYI, you can use an espresso tamper to smash chicken with
But even though it's stainless steel, I still couldn't bring myself to smash them without first putting it in a baggie.
Smashed thigh, some Memphis Mud, couple strips of hatch chiles, chopped onion, smoked swiss and chopped spinach
Roll em up and another coat of Memphis Mud
Oh look... Bacon! Don't mind if I do
Not the best job at rolling them up, but it'll have to do.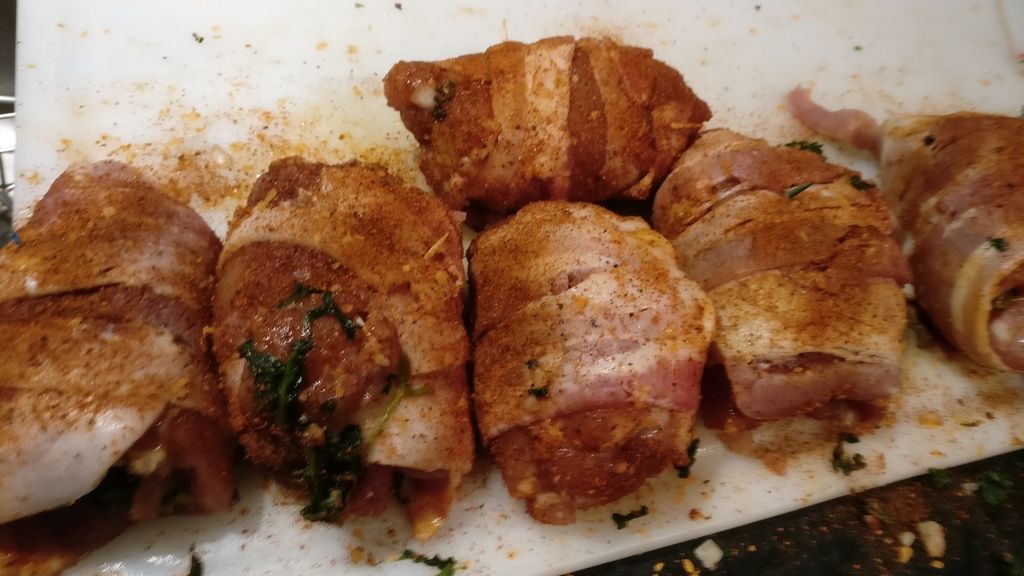 Into the FEC and turned it up to 325.
After about an hour and a half started to give them a few coats of Tennessee Red...
And they're done. Plated up...
Good Stuff Maynard! Thanks for looking.