This is my take on KFC - Kettle Fried Chicken, from a few recipes that I found posted by the Brethren. Since I don't have a kettle, I figured the FEC was the next best choice. I imagine this would also work quite nicely on a pellet grill or an egg, setup for indirect cooking, but doubt it would work in a CS electric as they don't get hot enough.
So I found two recipes and a second variation of one recipe. So I decided to make all three. The first is a batter coating, the variation is to add some dry breading over the batter and the last one is just a dry breading.
So I made up the batter coating, an egg and about 3/4 cup of milk, mixed with about 2/3 cup of Andy's Seasonings Hot n Spicy chicken breading. You want a fairly thick batter. From what I've read, if you're in the south, you want to get the House Autry Chicken Breader, but they don't sell that in these parts. Took a couple of boneless skinless chicken breasts and cut them in half, coated with the batter then dusted with some more breading. Next I took some thighs with skin and just coated with batter. Finally grabbed some wings threw them in a bag with about a half cup of the breading and SHAKE, SHAKE, SHAKE!!!
Into the FEC at 375, had a few technical problems with the FEC during the cook, but they ended up being done in about an hour. About half way through, I gave them a coating of melted butter.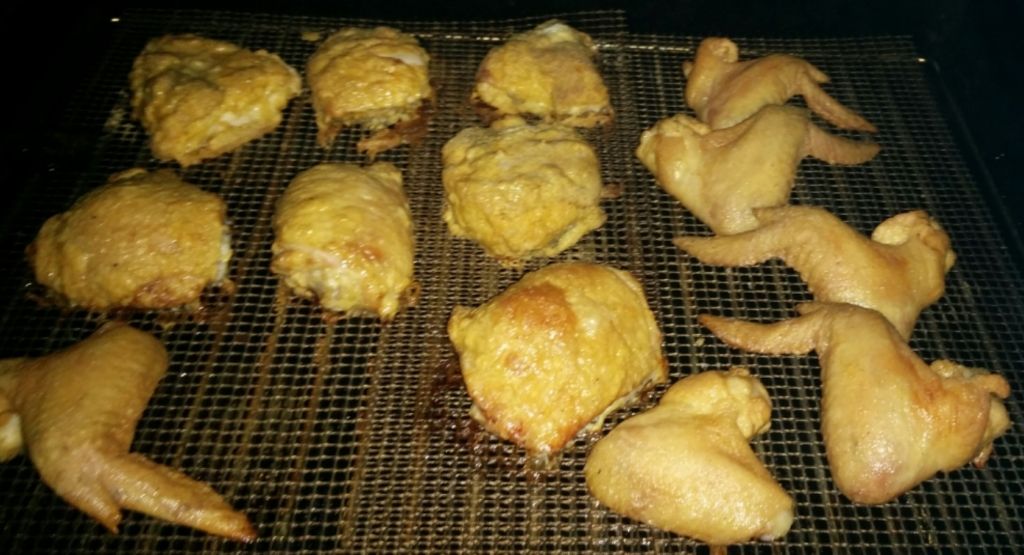 I preferred the batter coated ones, the breaded wings were OK, but nothing special. The BSCB had a crunchy coating, you'd think they had skin. The thighs were moist with bite through skin. I'll be making these again.
Thigh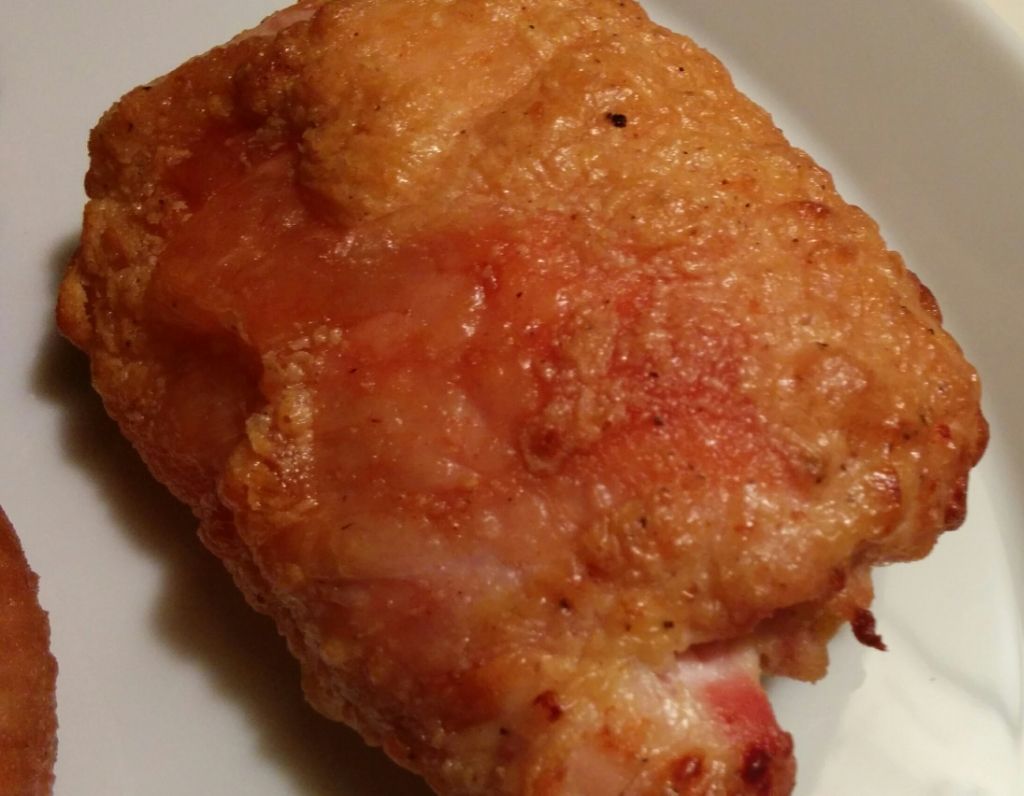 Breast
Wing