Well, you all will probably think I've gone daft in my old age.
Haven't had time to do any bacon (properly) lately, and the tomatoes are nice and ripe. Just right for BLTs.
Sooo... had some store bought bacon in the freezer. Thawed it, separated it, smoked it cold for about 1 hour with a little apple. Then, 'cause I was too lazy to do dishes, placed it on the gas grill to cook over med heat.
Turned out nice and crispy, nice smoke flavor.
Time to make sandwiches.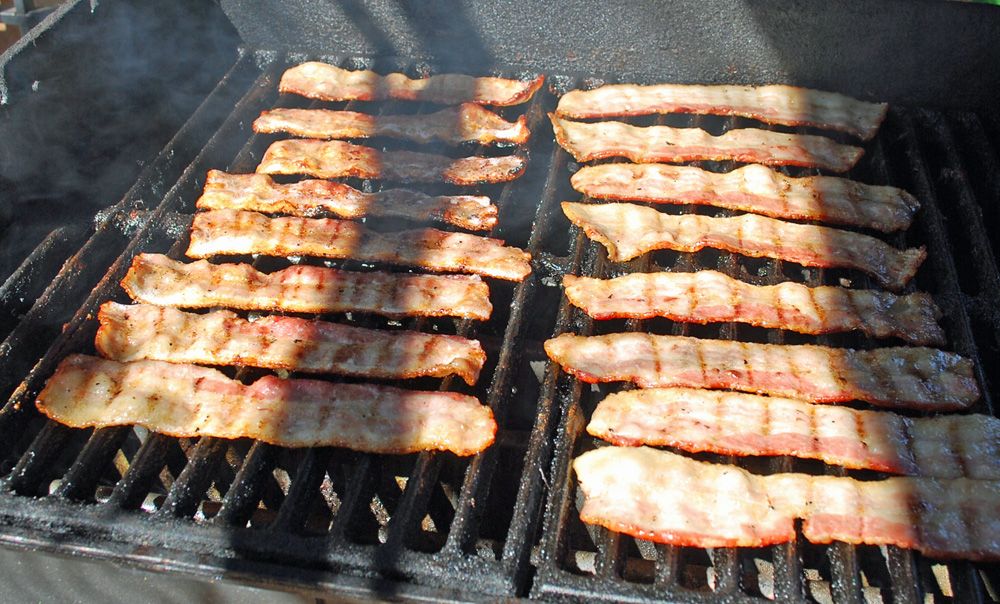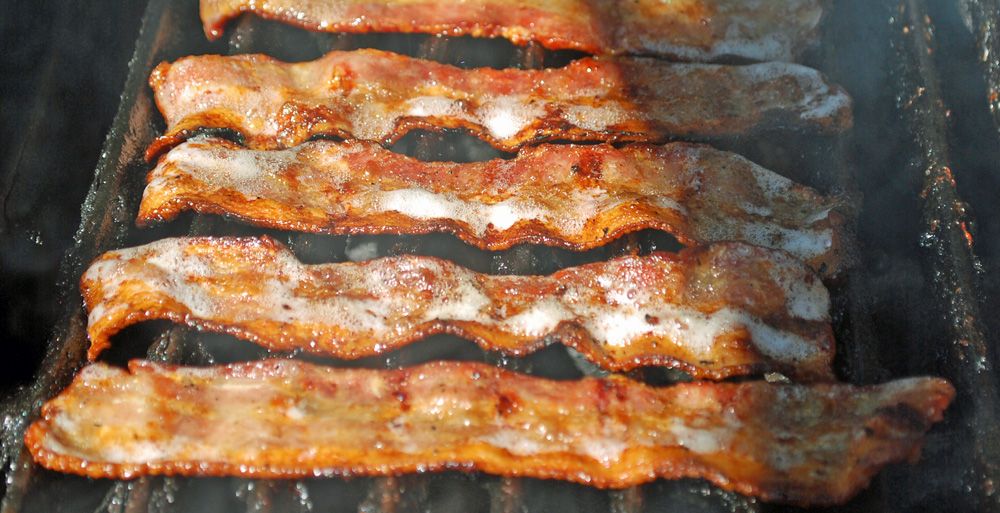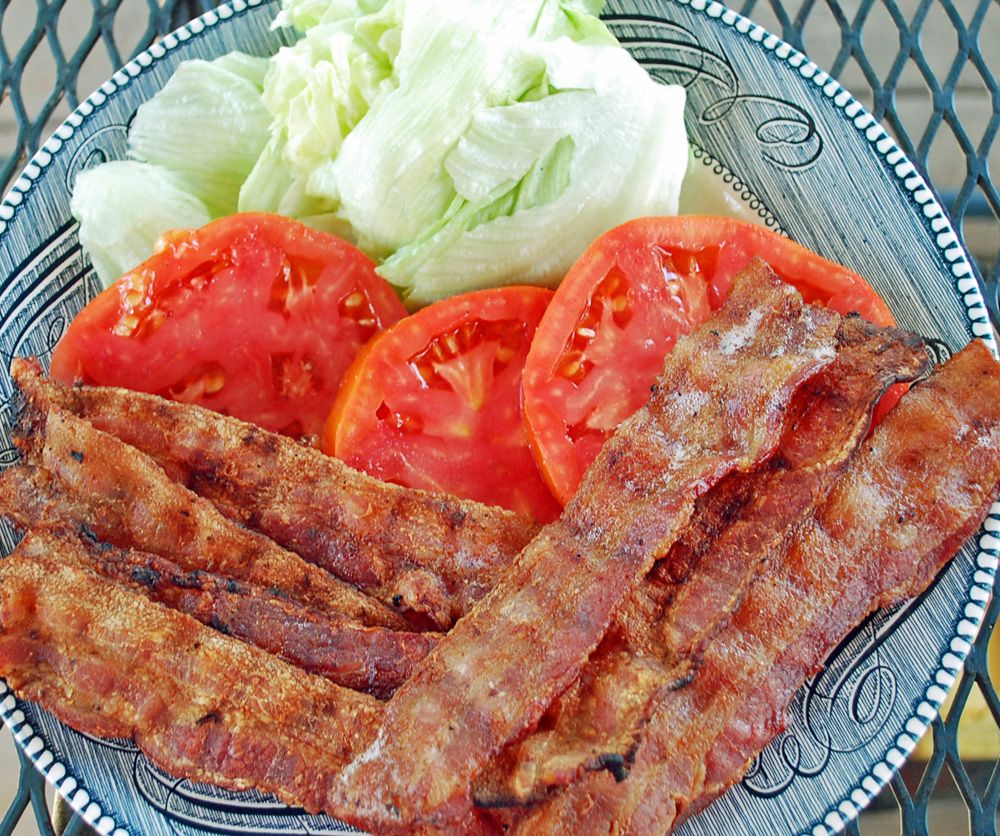 Go Broncos