Looked around the forum and couldn't find anything so thought I'd post this. If you've never had it, it's easy and delicious. Also great as an appetizer while you're waiting for your main dish.
Start out with a log of breakfast sausage of your choice and your favorite rub. Bob Evans was on sale for $2.99, couldn't pass it up.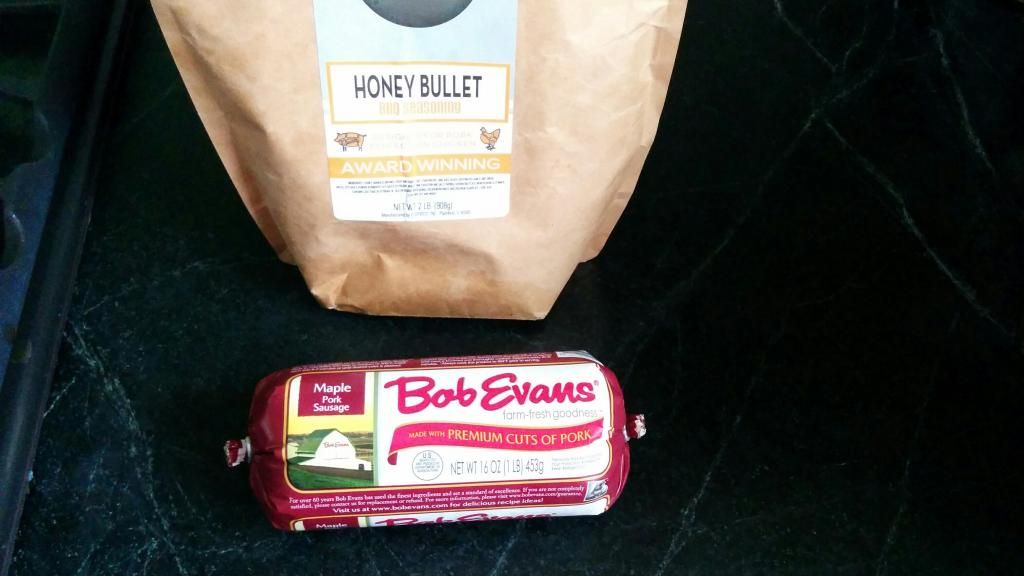 Give it a nice thick coating of rub. I used some Honey Bullet since the bag is almost empty.
Into the smoker at 230 for about 2 hours. Cook until it hits at least 165, sometimes I let it go longer. Using an FEC with Lumberjack Maple/Hickory/Cherry blend pellets.
If you put it directly on the rack, open the door and give a turn every now and then or it will sink into the rack. Even of the frogmats, I like to give it a couple turns otherwise the bottom flattens out..
After a few hours it's done.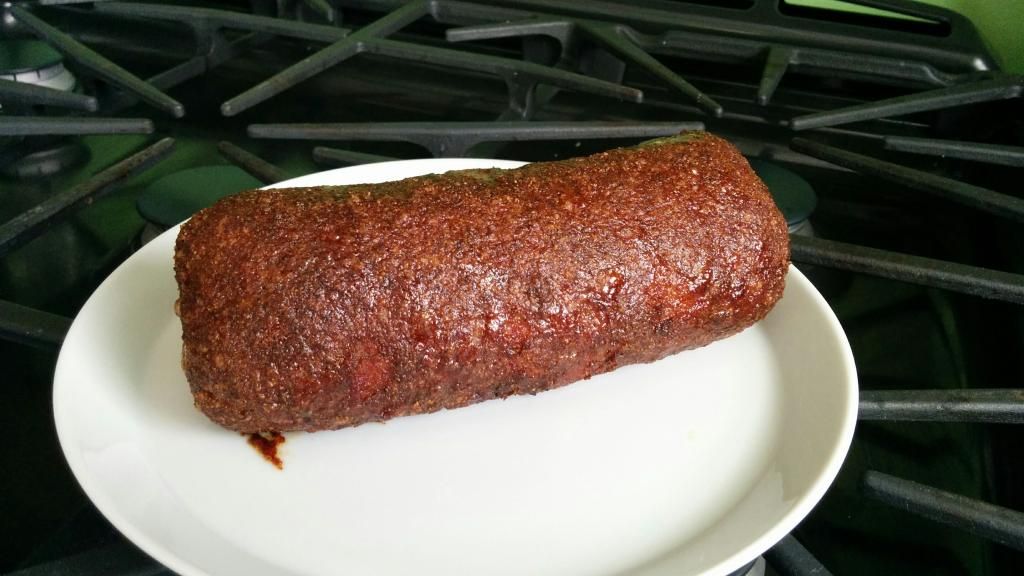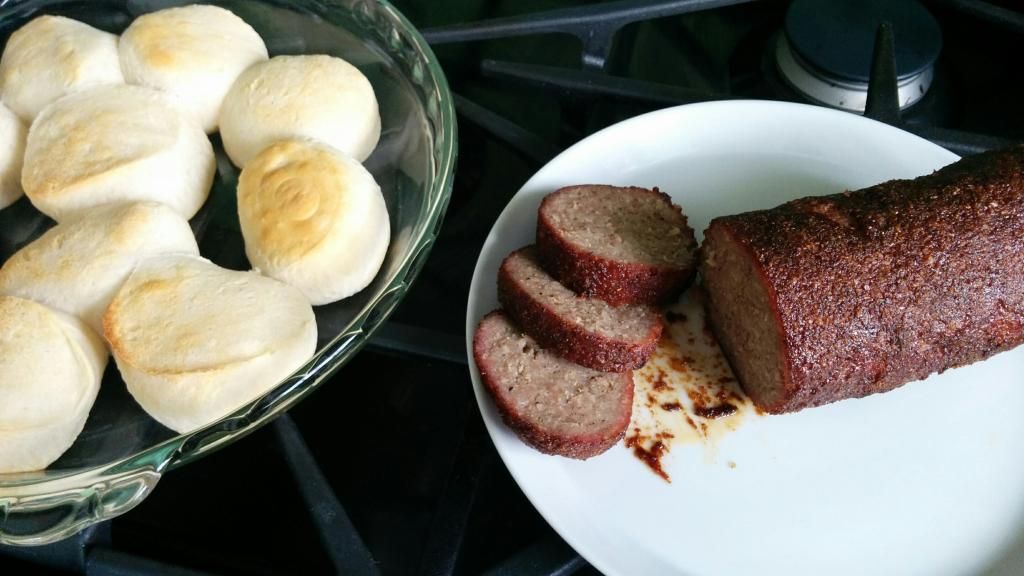 Breakfast!