So I stopped off at Restaurant Depot, one of the things I picked up was Trimmed Triangles. AKA Tri-Tip. Don't normally find it, so I jumped on it. Trimmed off just under 4lbs. of fat, so it turned to be about $4.53/lb. after trimming.
Gave it a dusting of #porkmafia Sweet Pink, then about half hour later hit it with some Tatonka Dust.
Into the FEC at 180 for about 1 1/2 hours for some smoke, til it hit 120.
Then onto the gasser to finish it up. Nice medium rare, even though it doesn't look like it.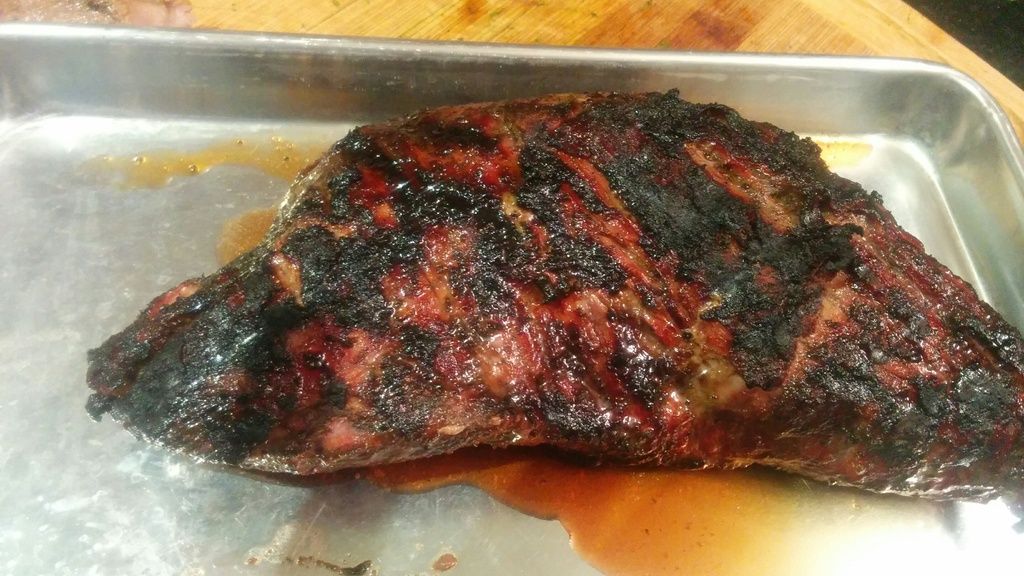 Served with some roasted potatoes & some charro beans. Good stuff Maynard!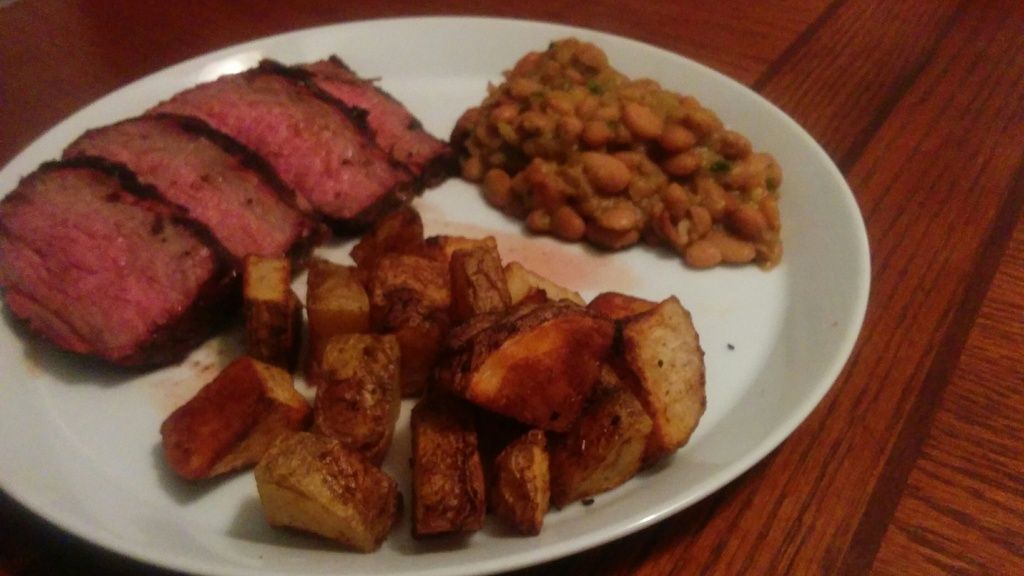 So, left coasters, how'd I do?