Began today, curing over 70 pounds of ham and bacon.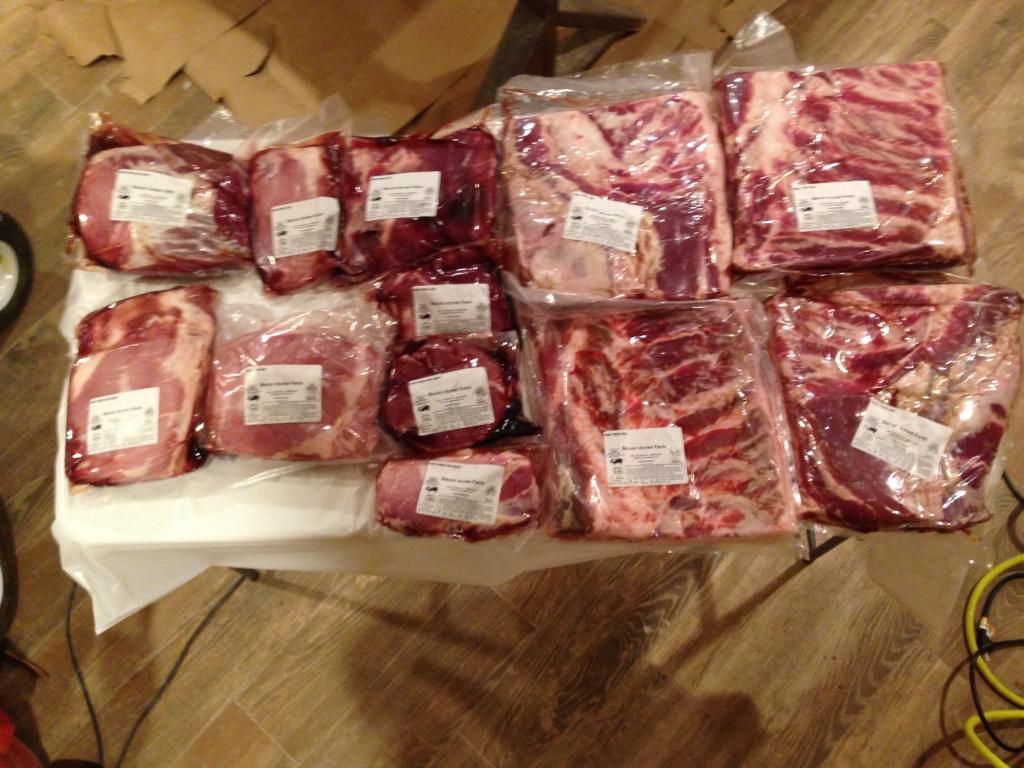 This the third pig we have processed. She was a 1-litter gilt (17 months old) and weighed close to 500 pounds with a hanging weight of 346. This post is about curing the hams and pork bellies.
We ordered the bellies and hams fresh from our packer, sporting our shiny new 'certified tamworth' lable.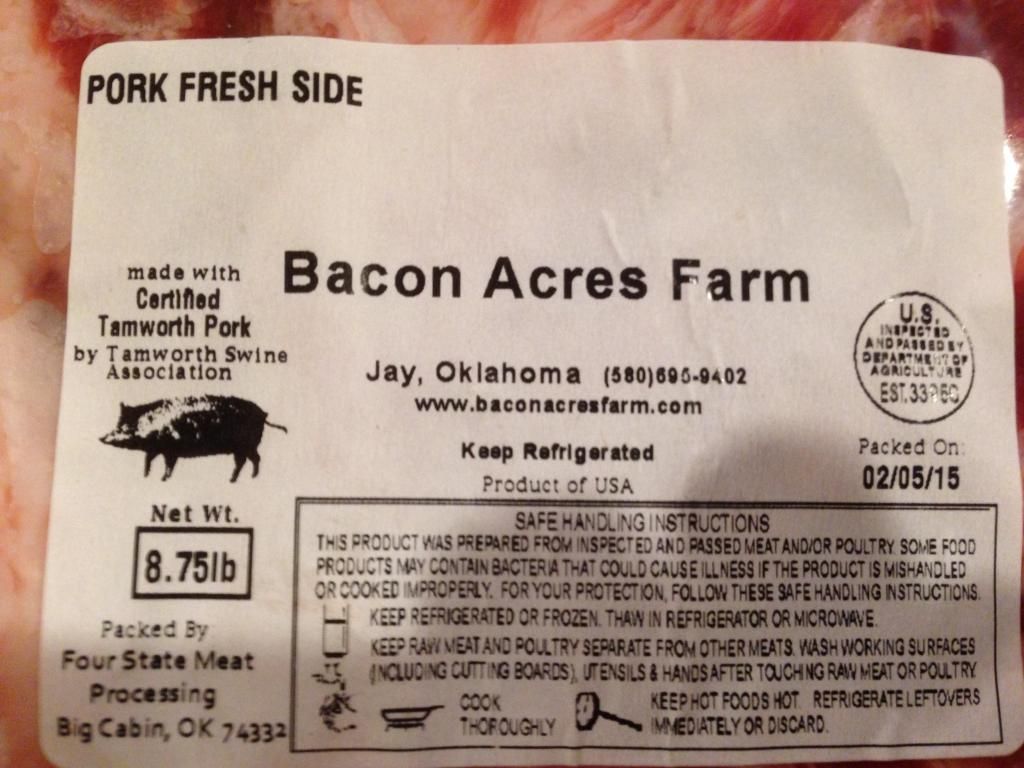 I had the packer cut the bellies in half but they are displayed here pieced together on this 2x4 foot folding table. Each individual Skin-Off pork belly measured about 25x12 inches and were nearly three inches thick in some places, with the streaky layes of buttery fat and rosie red pork indicative of the breed. Both bellies together totaled 38 pounds.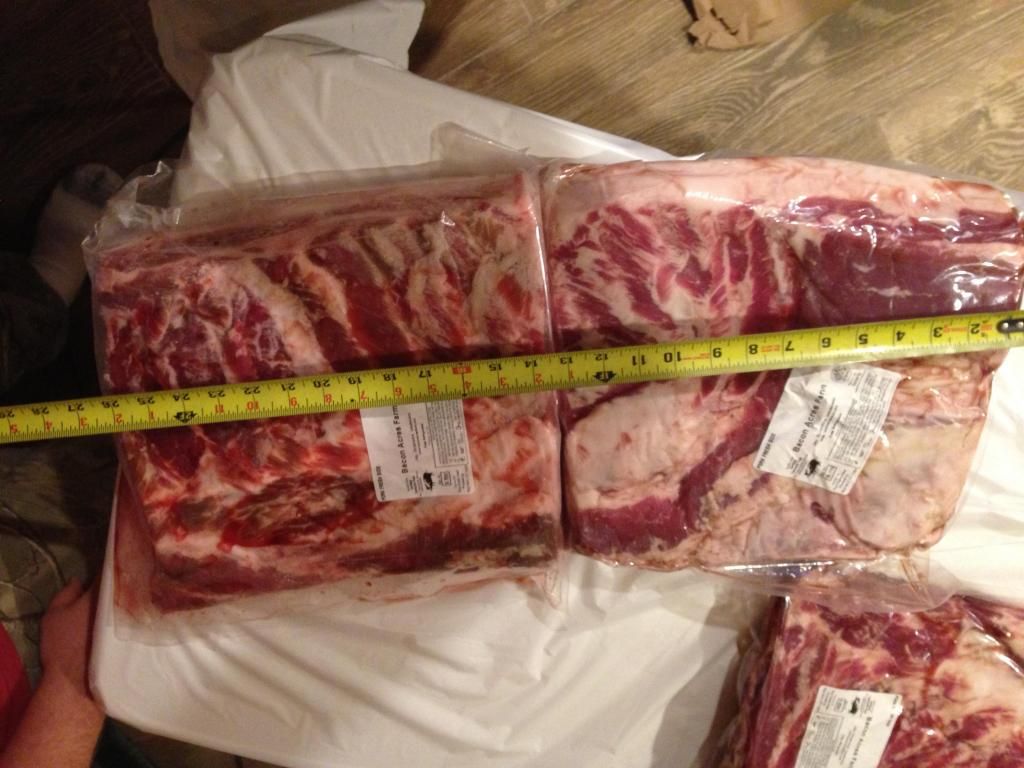 I had the hams close trimmed, split into individual muscles and boned. 8 individual boneless muscles totaling 32 pound, the largest being 8 pounds and the smallest being 2.5 pounds.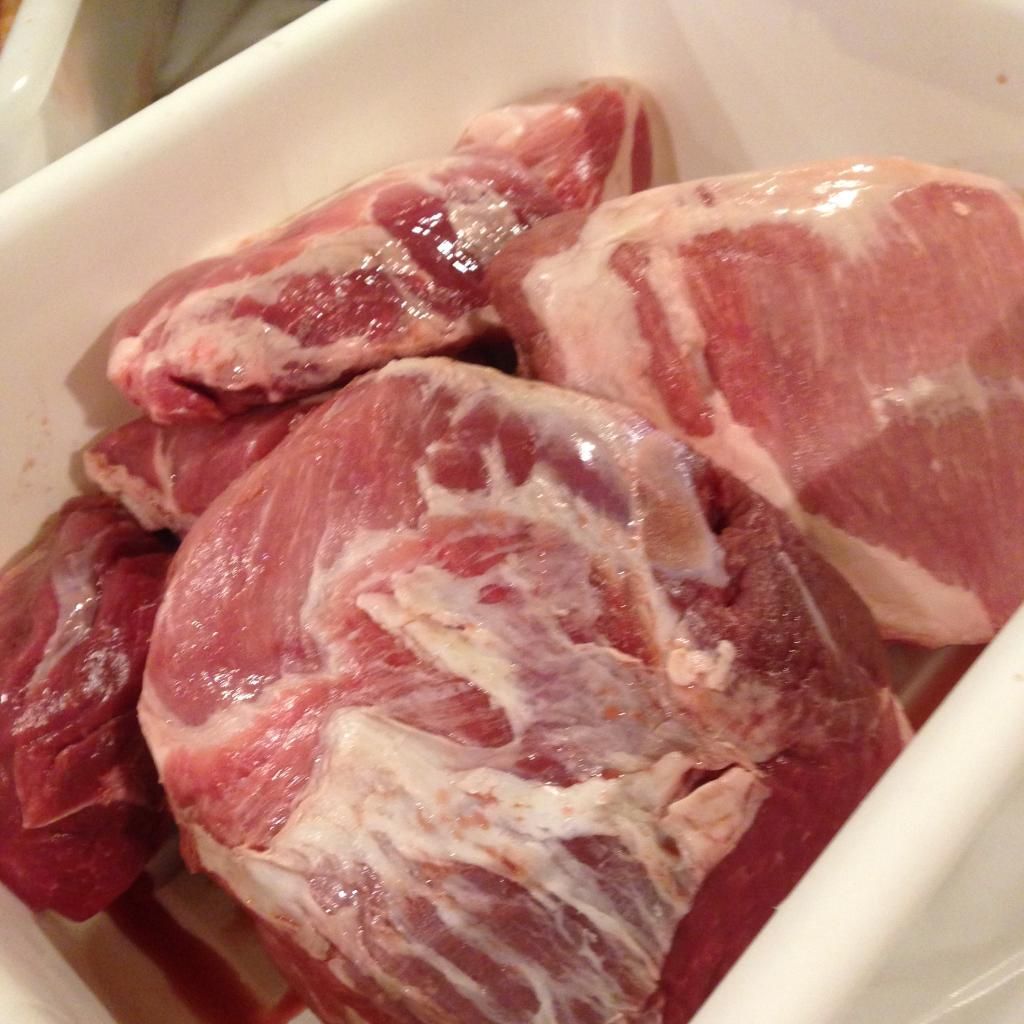 For utter simplicity, I decided to go with a classic brown sugar rub with a little hickory powder. For the cure I mixed a batch for 75 pounds which included 30 ounces of salt, 45 ounces of brown sugar, 3 ounces of instacure #1 and 3 ounces of Hickory powder. I know I'll get some grief by some of our guys on the forum for adding hickory powder to my mix although I'm going to smoke it, but I tried it in some other cures and I liked the flavor.
This batch was a big bowl full. I mixed it by hand very carefully to disperse the instacure and avoid hot spots. Look at the pic below and see the concentration of pink in one area even after several minutes of stirring.
I put all the bellies in one meat lug and all the ham in another and applied the cure, put lids on them and put them in the fridge.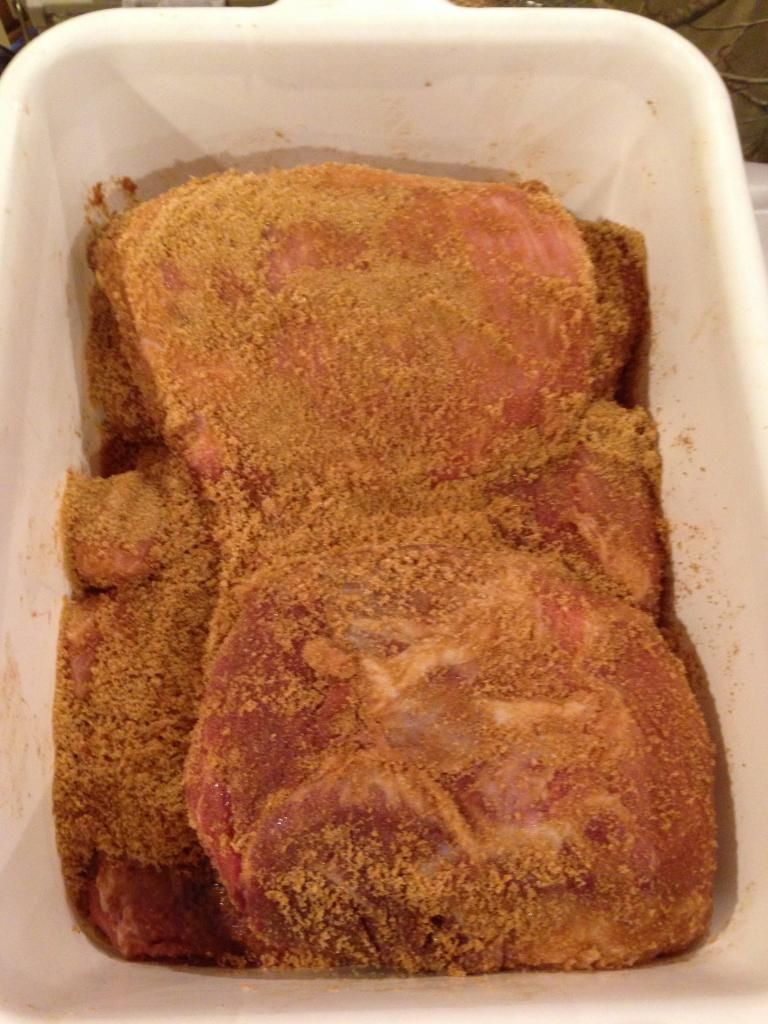 I'll overhaul (shuffle them around) about every couple of days or so. The bellies will cure for 10 days and the ham for 20 days. More pics to follow.