Spiral cut, precooked ham. Bake in zone 4 at 325°F for an hour and 45 minutes. I used hickory at LHt 20 & HHt 80 and had nice smoke with fairly tight temperature control.
Ready to go into a preheated PG-500.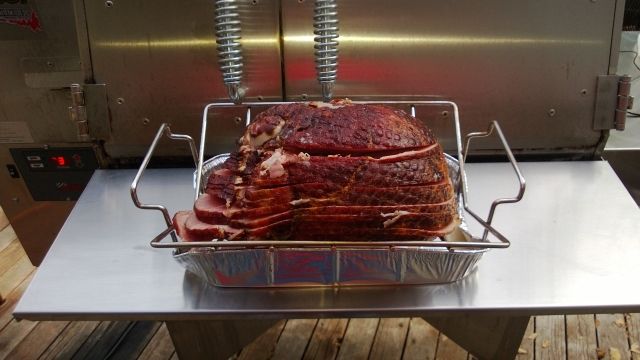 Paint with glaze and continue cooking to your desired IT. I selected 130°F.
GLAZE
8 oz. Mango salsa
¼ Cup maple syrup
2 teaspoons Grey Poupon
Combine in blender and blend until smooth.
Glaze ingredients.
Cooking it uncovered and adding a glaze created a rather hard bark. Some might like it better cooked covered in the kitchen range oven.