So I had some left over brisket I cooked last weekend in the FEC. Figured enchiladas would be good.
So, even though it's not a Cajun recipe, this is almost always a good start to any recipe...
First, you make a roux...
1/4 cup flour, 1/4 cup oil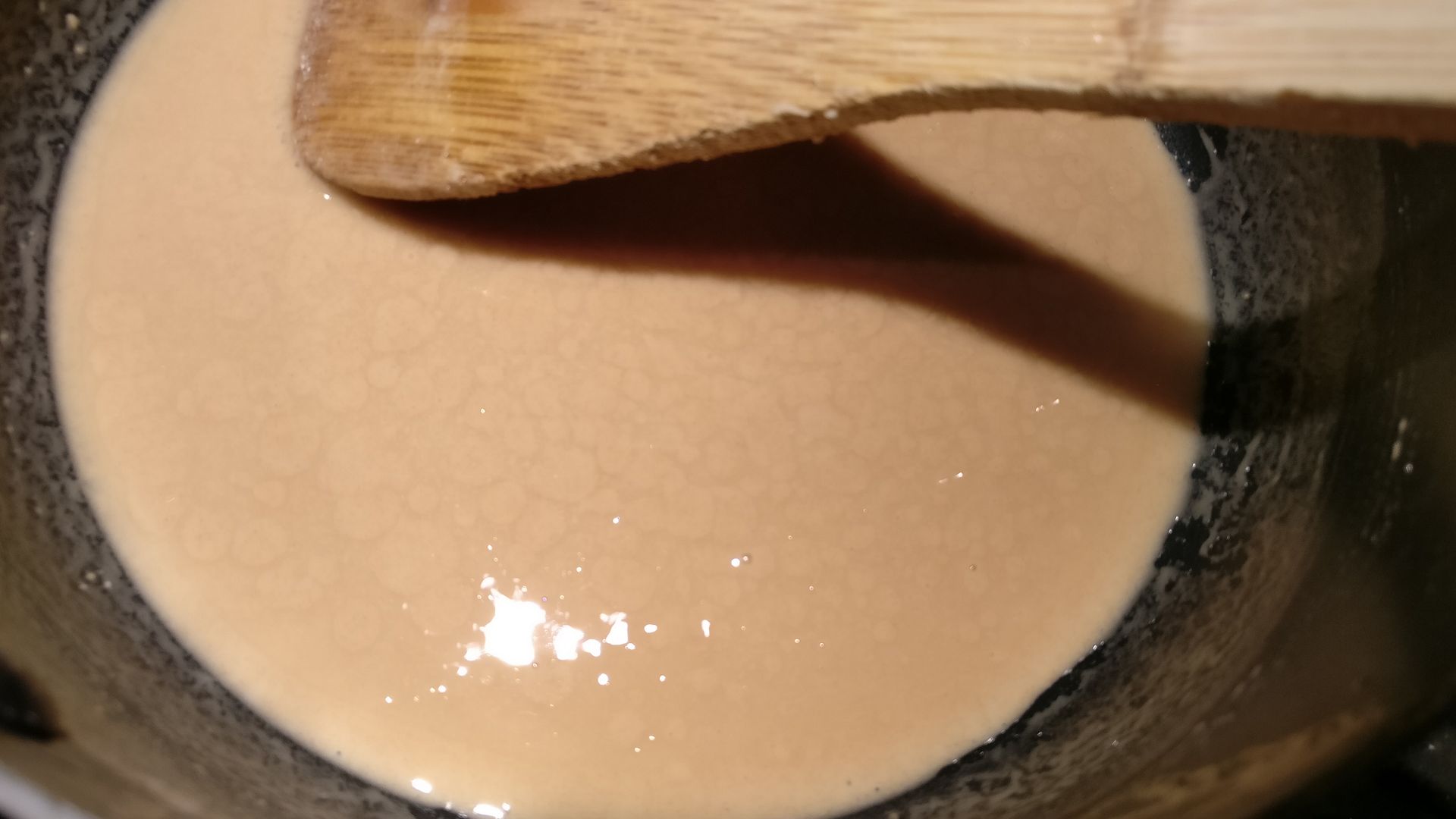 Add your spice mixture to the roux and let it bloom for about a minute...
I used the following:
1 tsp kosher salt
1/2 tsp black pepper
1 tsp cumin
1 1/2 tsp garlic powder
1/2 tsp Mexican oregano
2 Tbsp chili powder (I used 1Tbsp Mild Bill's San Antonio chili powder & 1 Tbsp Mild Bill's Stockyards Special chili powder.)
Add 2 cups of chicken stock and simmer for about 10-15 minutes...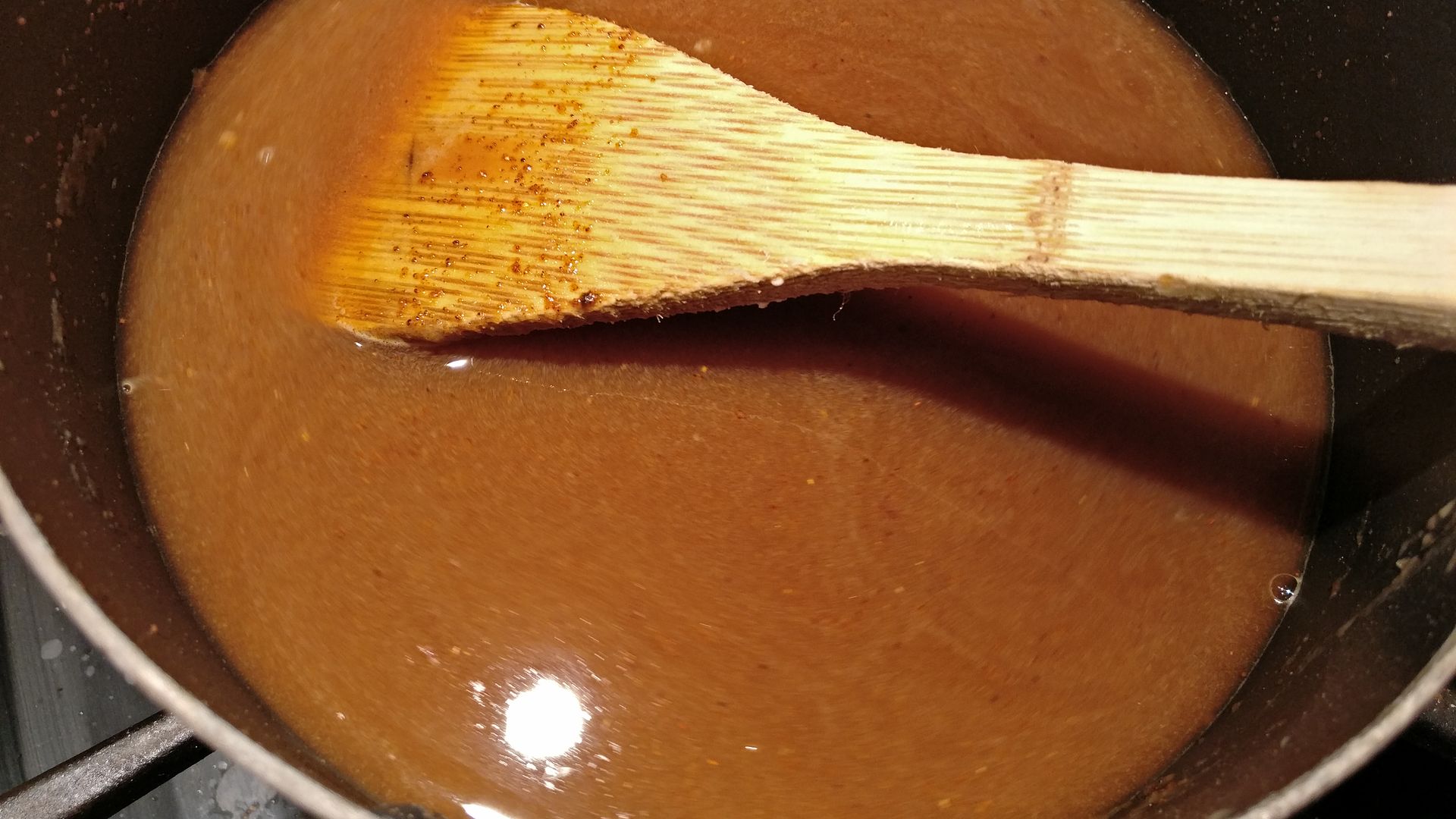 When it thickens up to your liking, it's almost done.
Get the innards of the enchiladas ready, left over brisket chopped up, half an onions, & 3 hatch chiles. This year's batch of hot is WAAAY hotter than last year. I like hot, but WOW. I think I might have gotten some mis-labeled Extra Hots. (Save a bit of the brisket for the gravy)
Into a pan for a while to marry all the flavors and cook down the onions...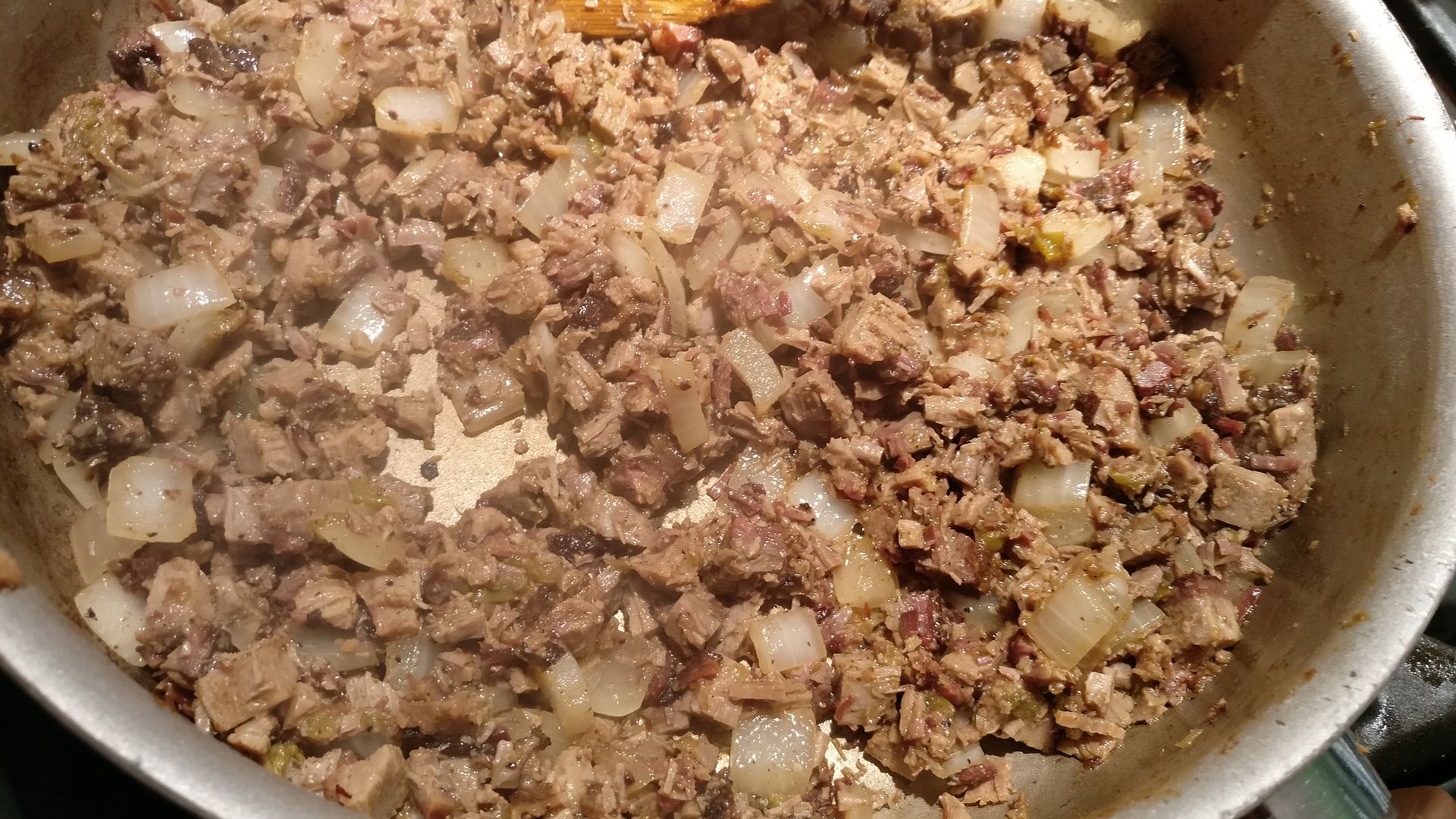 Add about a 1/3 cup of the brisket mixture & some cheese to each tortilla, I used flour since I'm a Gringo from the North. Roll em all up. Add that extra brisket you saved to the gravy and pour all over. Mine ended up thickening a bit too much. Then into the oven for about 15 minutes...
Throw some cheese on top and back in the oven for about 5 minutes to let it melt...
And it's time for eats! Good stuff Maynard!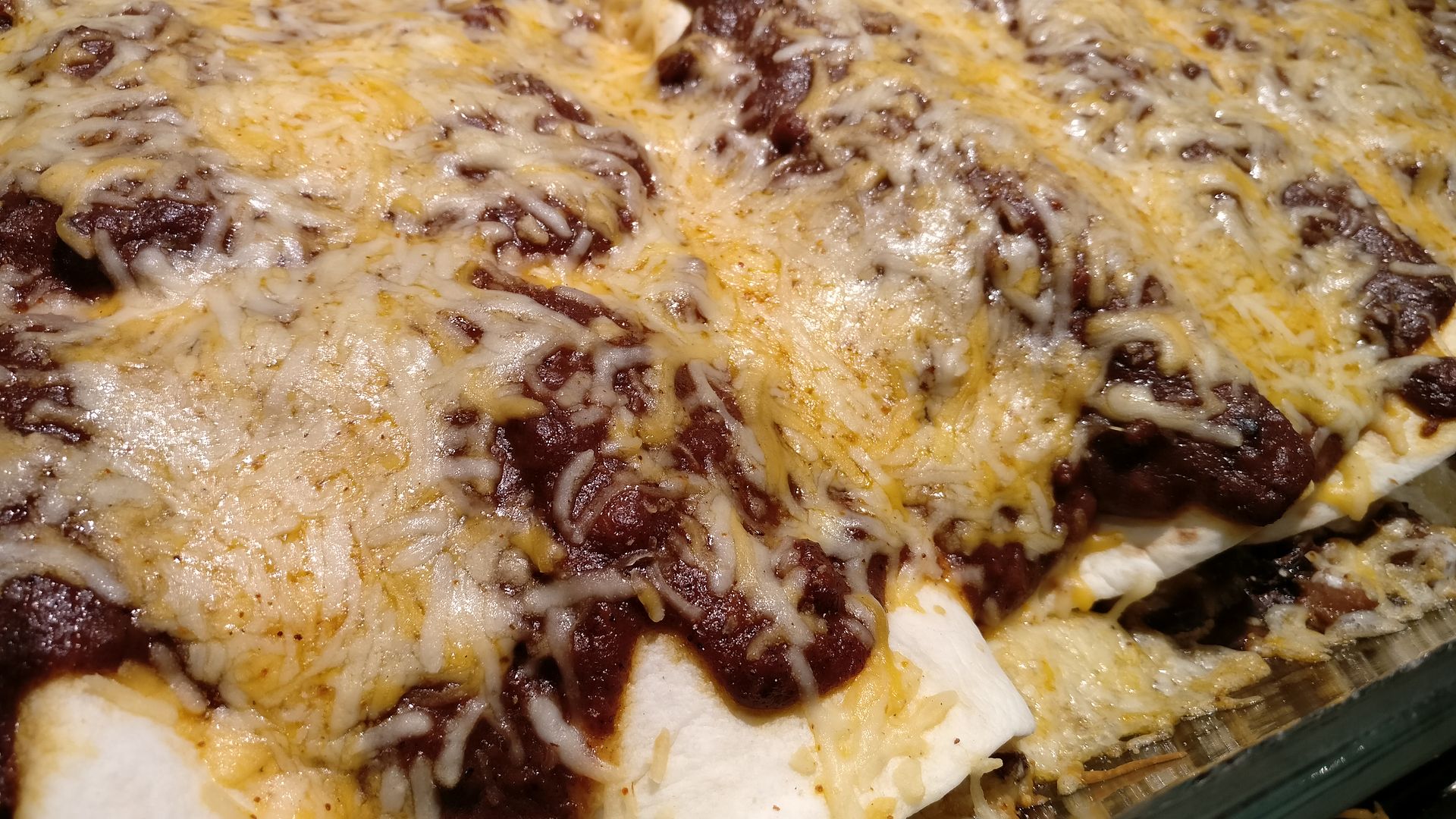 Thanks for looking!