I have been grinding Venison neck for years and making hamburger,,,,,,,
what a mistake!!!
One of my hunting buddies told me I should try a roast, said they are quite tender and tasty,,,, so early season I tried it,,,,very good. But being a fan of smoked meats I got a brilliant idea,,,,, why not smoke it, then try it in Blackeyed peas and great northern beans instead of ham???
I really should have patented this,,,trust me if you have never tried a whole Deer neck in the smoker, your wasting your time butchering your deer. This is my new favorite cut. I put up 5 to 8 deer a year, and from now on every one will be taken to the ears and cut to the shoulder in one piece. This not only was great in beans it is great with your favorite pulled pork recipe also.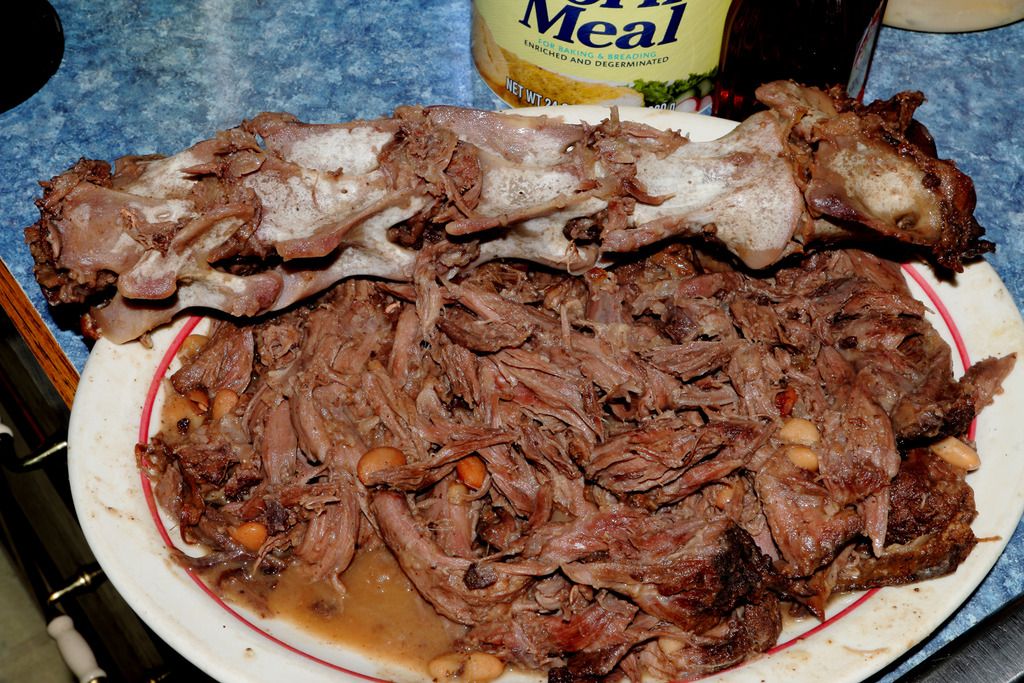 For the bean I seasoned the neck with rib rub and yellow mustard, threw in the smoker for 1 hour w/red oak at 230 degree's, removed and put in the crock pot where the beans were waiting. 6 hours later removed and the meat literally fell off the bones, this was the best beans I ever have had.