Daughter called me up and asked if she should buy some Hatch Chile's? Of course you should was the answer. .89/lb. in Arizona, $2.49/lb out here in Illinois. So that inspired me to make some Hatch Chile Pork Stew.
Roast up some Hatch chile's.
Blend up some tomatillos, cilantro & garlic. Will it Blend?
Peel and cut up.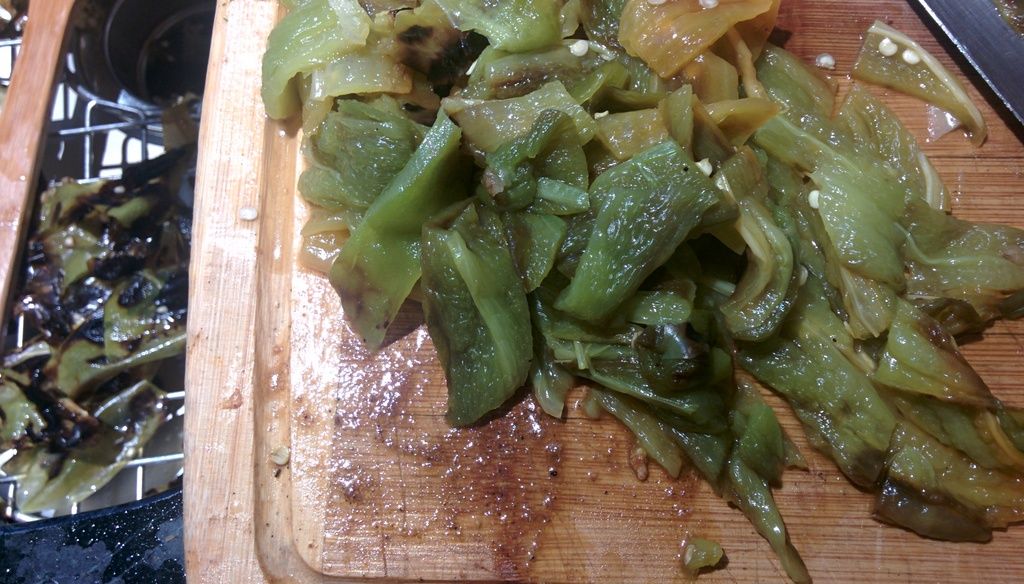 Add to the stew. Almost done...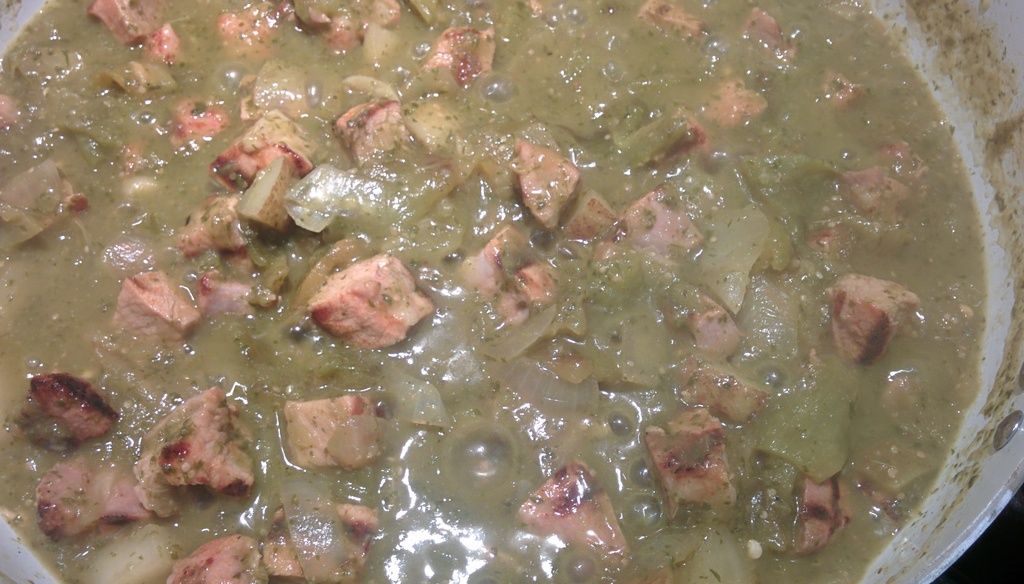 Dish it up with some cheese, limes & tortillas. Good stuff Maynard!