So I decided to use the beef cheeks to make some Barbacoa.
6lbs of beef cheeks meat, VERY red: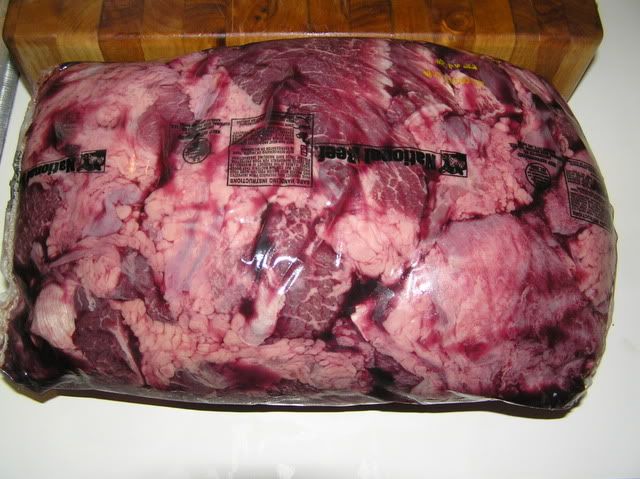 Does not look very appetizing once you open it up:
Quite a bit of fat and gristle: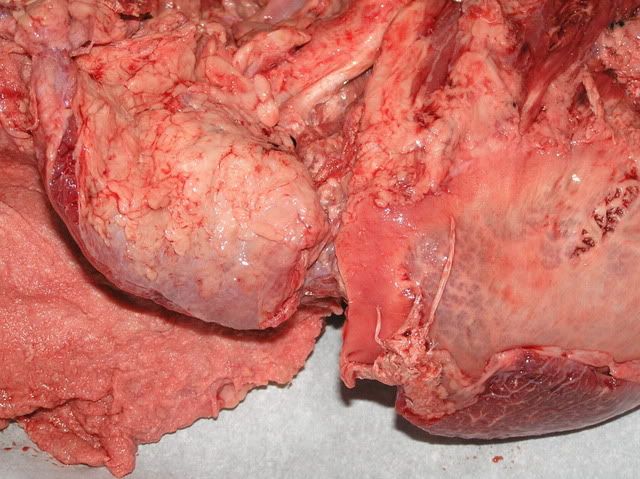 Simple rub all over, into a disposable pan, and into the smoker at 225 with two chunks of mesquite and a chunk of pecan.
Now we wait......
About 4 1/2 hours in, ready to foil it to let it steam cook.
7 hrs later... Waiting for it to cool a little bit before I shred it. But I had to try a piece. OMG the taste is amazing!!! Very, very rich!