This is in response to another post where I mentioned the
Fette Sau BBQ
dry rub recipe. The folks at Fette Sau use this rub on all of their smoked meats. I thought it was an interesting looking rub recipe and decided to test it on some boneless chicken breasts and here are the results. Turned out pretty nice and produced a tasty product with light heat from the peppers. I think this would be a good rub for brisket as well and hope to try it soon.
Fette Sau Dry Rub
1/3 cup garlic powder
1 1/2 Tbsp ground cumin
2 1/3 cup dark brown sugar
1 Tbsp cayenne pepper
1/4 cup ground cinnamon
2 cup ground coffee (espresso grind)
2 cup kosher salt
1/2 cup ground black pepper
The dry rub mix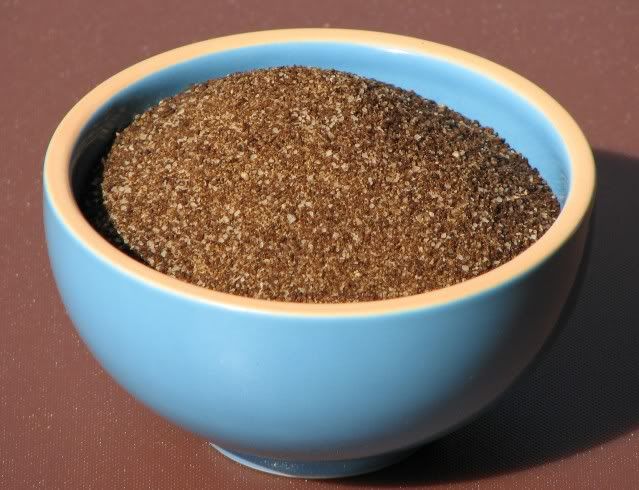 Chicken breasts placed preheated smoker ready to cook.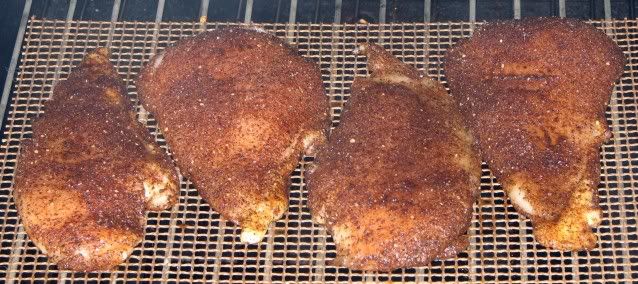 Shot after smoking ready to consume!