After a successful buckboard outing I gave the belly bacon a try.
Ingredients:
• 2 oz. Kosher salt
• 1 tsp. Cure #1 (aka pink salt, InstaCure #1, Prague Powder #1)
• 1/4 C. Maple sugar or packed brown sugar
• 1/4 C. Maple syrup
• 5 lb. fresh pork belly
(Makes enough for a 5 lb. belly)
I live in the boonies but did find a frozen 1/2 slab at the local meat market, seems a little more than I see others paying but its 75 miles to the nearest Sams Club.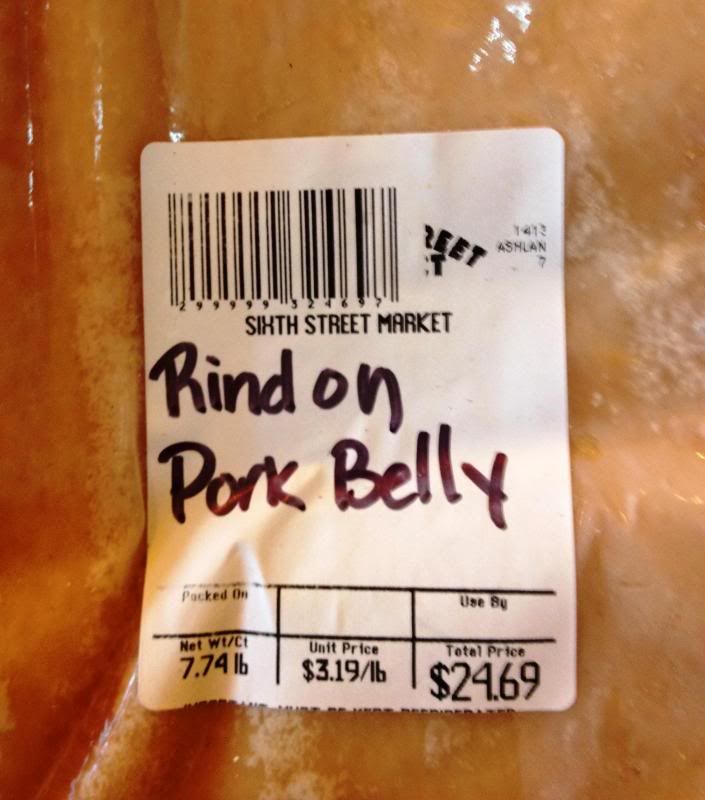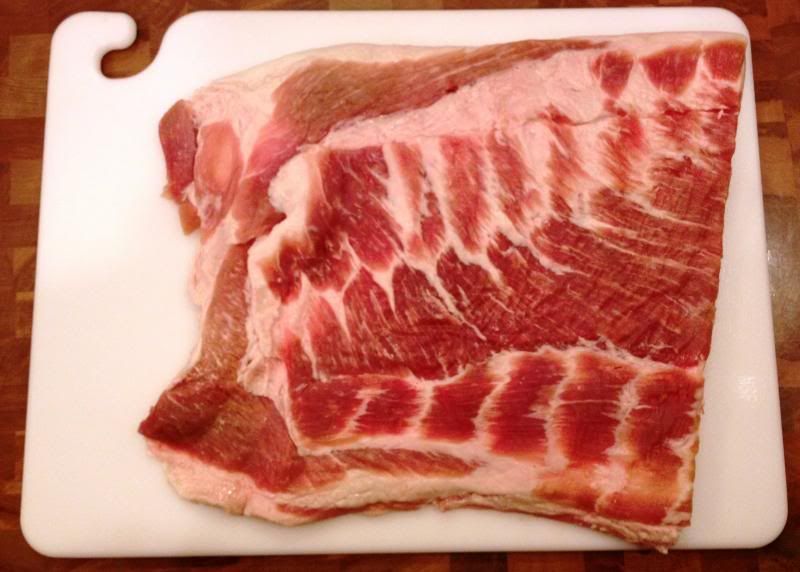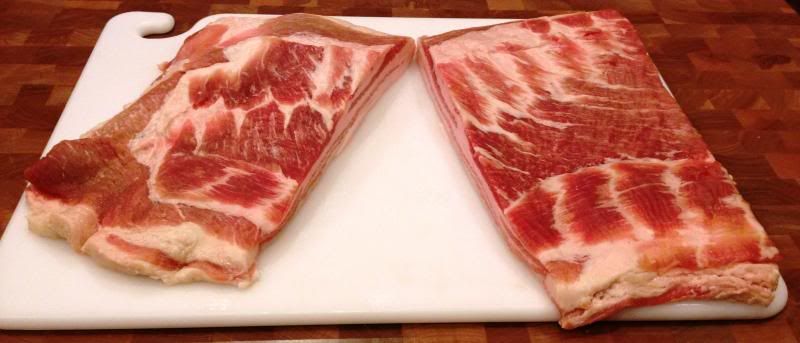 Applying the cure: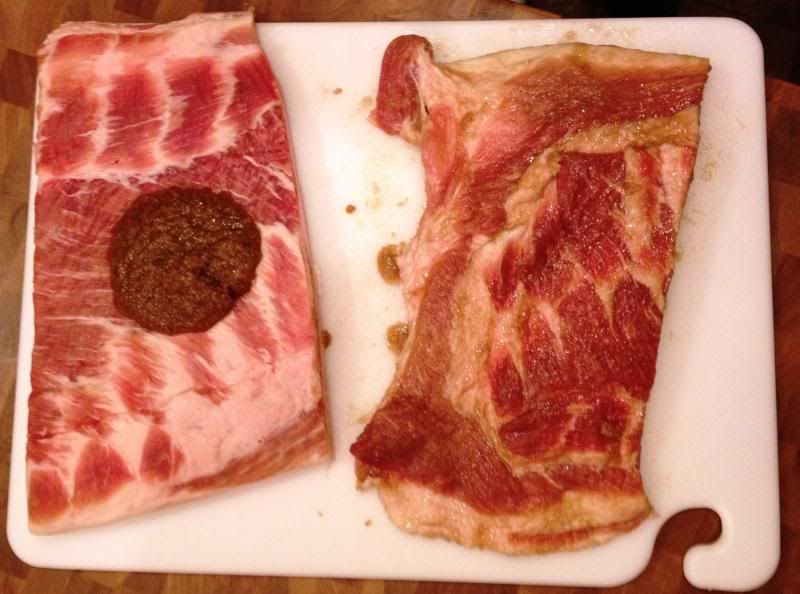 They were too long for gallon Zip Lock bags so I vacuum sealed them, I didn't suck all the air out just the majority.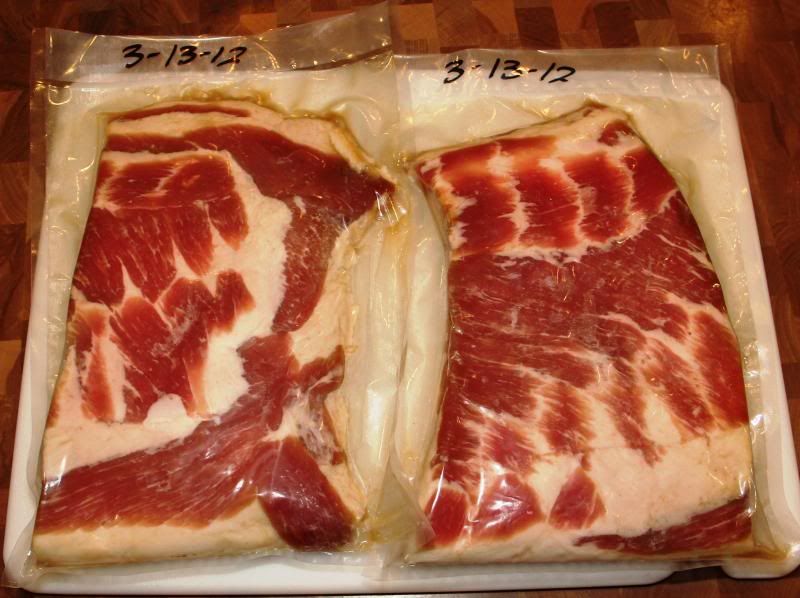 After 10 days of flipping them over daily I pulled them rinsed and tested a few slices, they were a little salty so I soaked them in ice water for a few hours and then they were good. Put them in the fridge overnight to form the pellicle.
Brushed with maple syrup.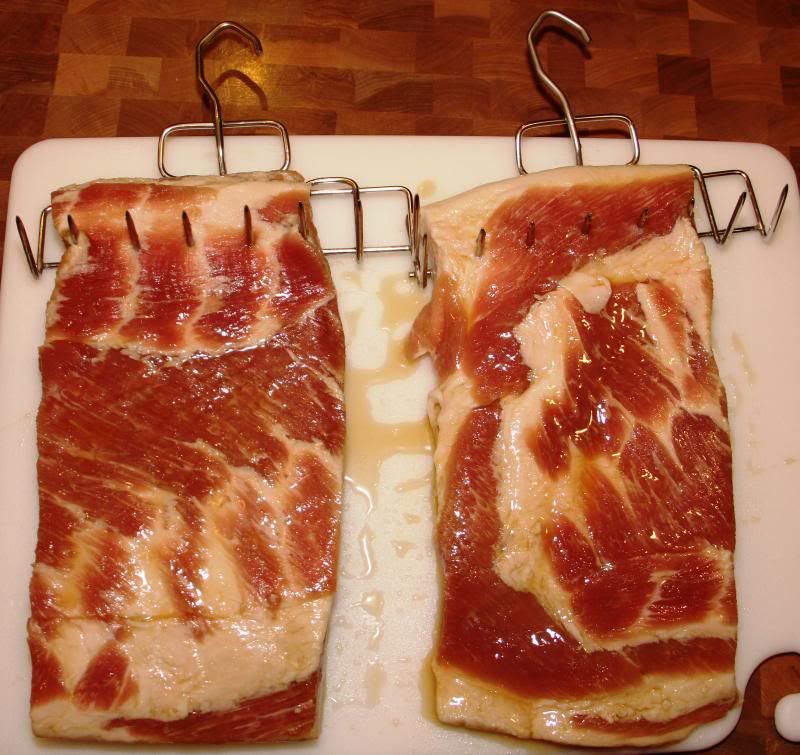 Put them in the #55 with a AMPS full of apple pellets.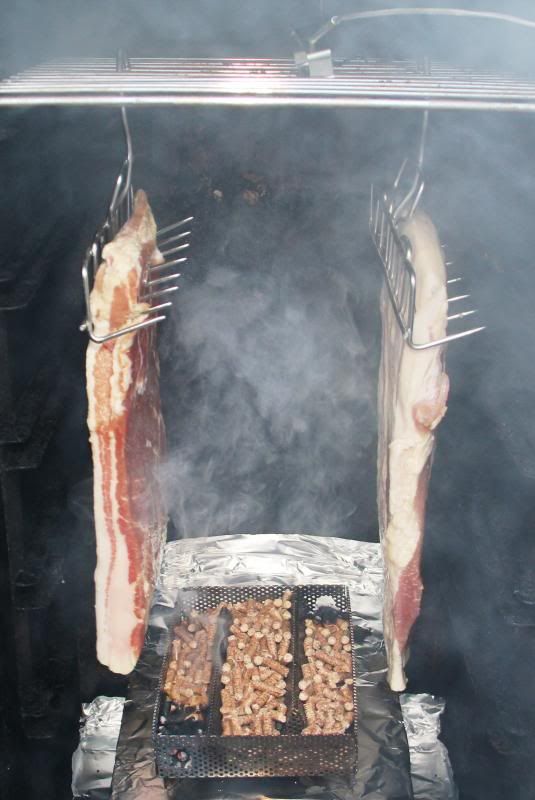 Burned up 5 rows in the AMPS Temps stayed between 75º and 110º had to leave the latches open and bungy the door closed so the AMPS would get a little extra air or it would go out in about a half hour. It was just enough so a little smoke came out around the door like they do when they are brand new.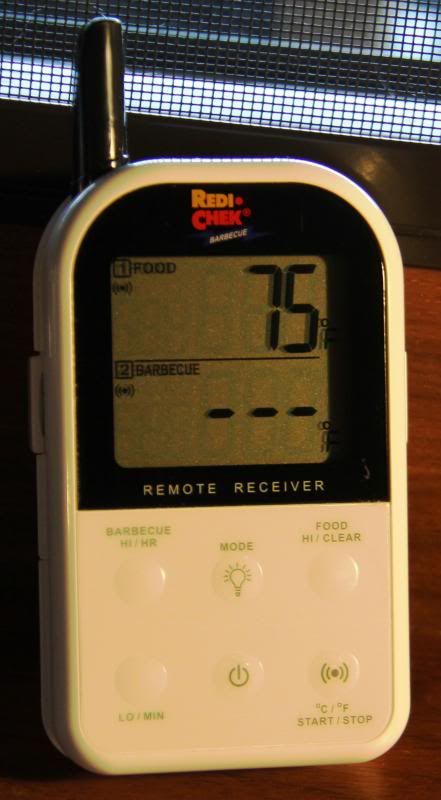 Finished.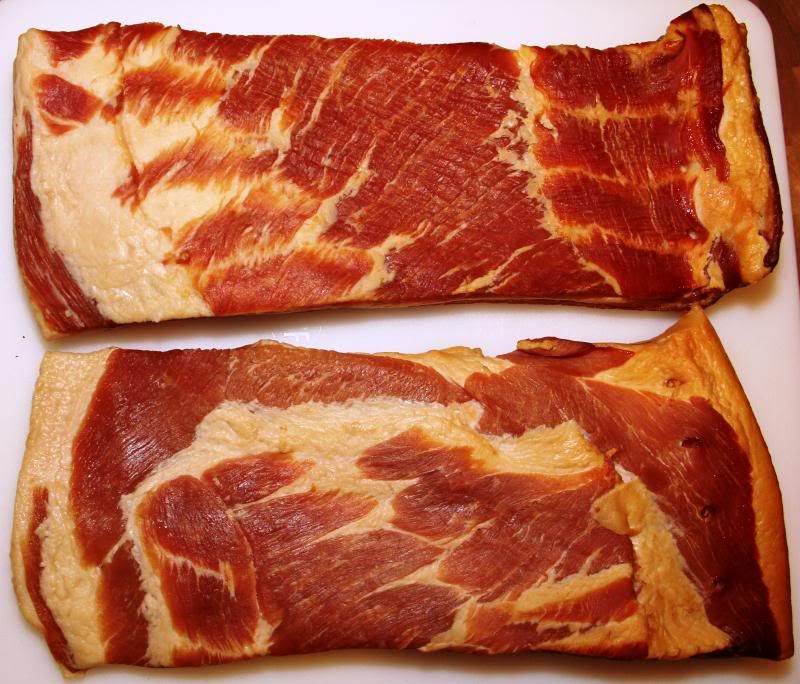 Fried up some for BLT's, very good, maybe just a little bit too sweet. I will probably just skip the brushed on Maple next time.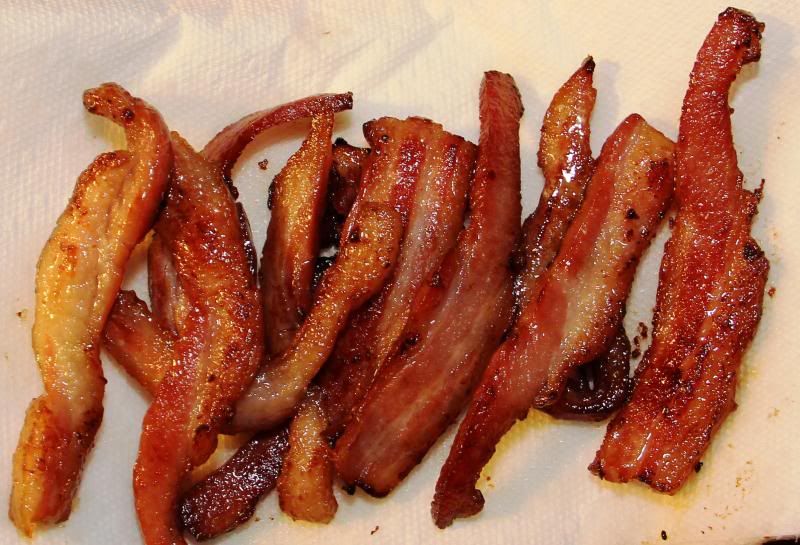 Sliced them up with my Craig s List Hobart Slicer that I picked up today and then vac sealed the extra. I wrote the 19th on for the date, I don't know why I thought it was the 19th today