FYI I posted these photos from the CS Forum Photo Bucket Account. See the recent post in Open Forum about 2012 Picture Hosting. You can do it too.
Wanted to let you know the cooking as I progress through the package.
Here's what I received this month from Pags: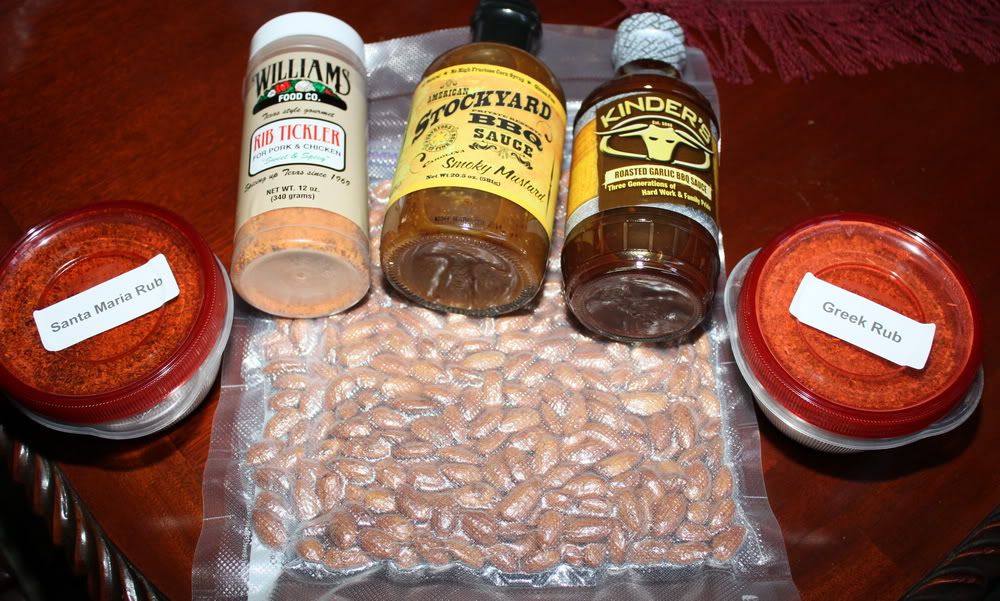 Almonds were perfectly smoky he's posted his technique in the forum. Follow it if you want perfect almonds.
Next we tried the Greek Rub (he's posted the link in the forum.
I covered the chicken with mayo, then sprinkled moderately with the rub. Mrs. Smokin loved the rub. Cooked this on the FEPG1000 with mesquite pellets, 300 for about 1 hour 45 min.
The chicken on the left is Mayo and Greek Rub
The chicken on the right is CS Chicken Rub
I cooked something else for me: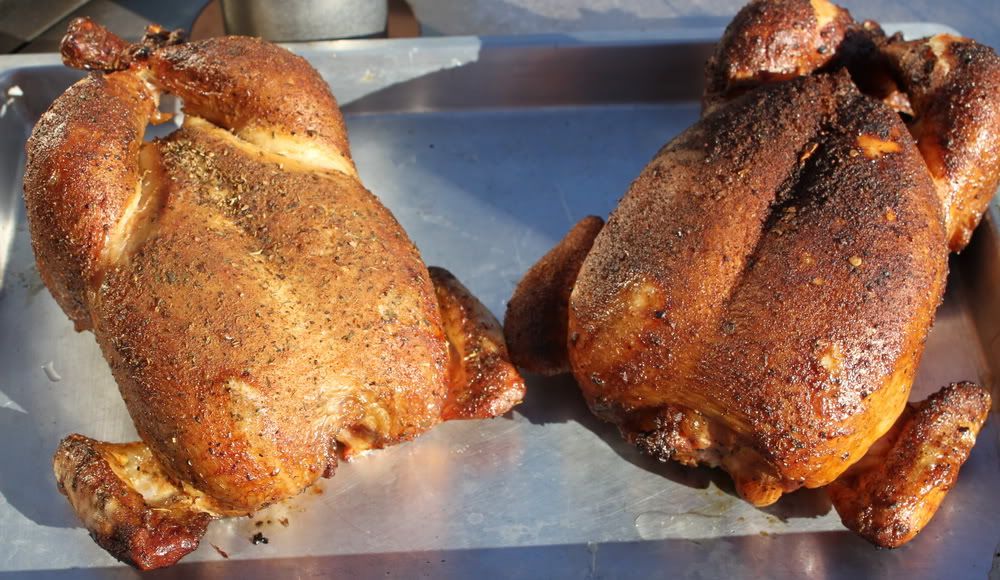 I used the rib rub and cooked these in the CS. The rub is a little sweet (sugar is ingredient #1) next tie I'd add a 2nd rub with a little heat to blend well.
Cooked on an FEC100, cherry pellets, 275 for 4 hours.
Here's a closeup: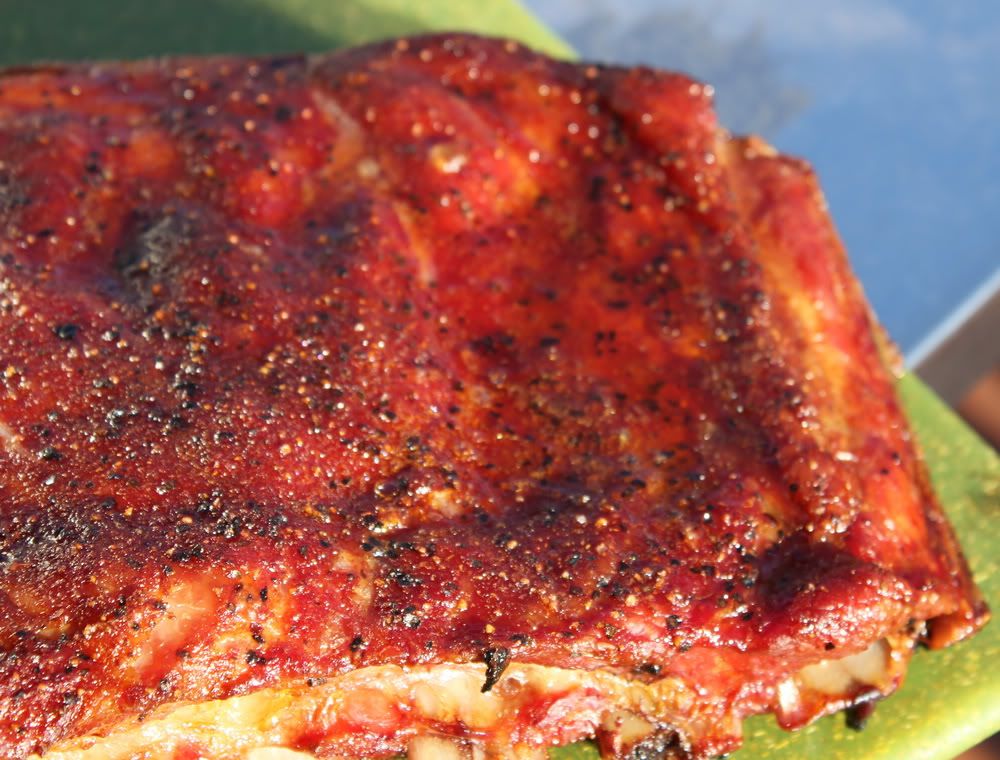 Closeup of the rack after cutting. This rack wasn't my best, it was left over from culling a 3 pack, so I had a thin end and a thick end, but they still ATE great.
I finished have the rack after the photo was taken with the smoky mustard sauce. It too was sweet (#1 ingredient was Brown Sugar) but my daughter and I both liked the twing from the vinegar.
All in all, great package, can't wait for the next time we do this.