For Sunday dinner today, I tried a prime rib in my Amerique. I found a nice 4.25 pound standing rib roast. I followed Smokin's guide, keeping it simple with Worcestershire, Canadian Steak Seasoning, 2 chunks of hickory, and 2 cloves of garlic.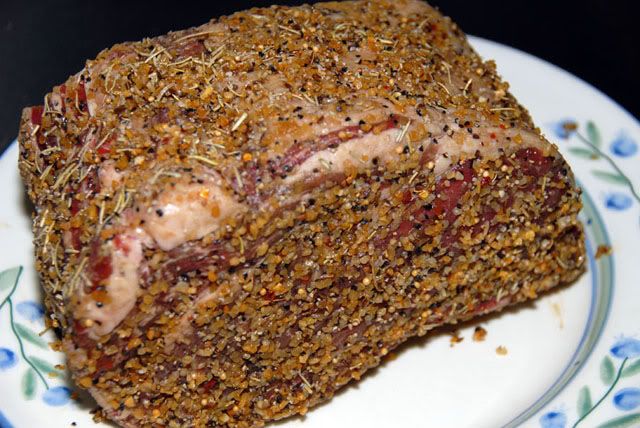 The roast went in the AQ at about 1:00 with the temp set at 200 degrees and reached 125 degrees four hours later. I finished in a 500 degree oven to get a nice crust. It came out medium rare, and was very tasty.
I don't think I would do too much different. Although, I'm thinking Santa Maria prime rib sounds pretty good. I might give that a try next time, along with a boneless prime rib just for the fun of it.