Created this recipe and it was a huge hit with the superbowl crowd on Sunday. So I thought I would share.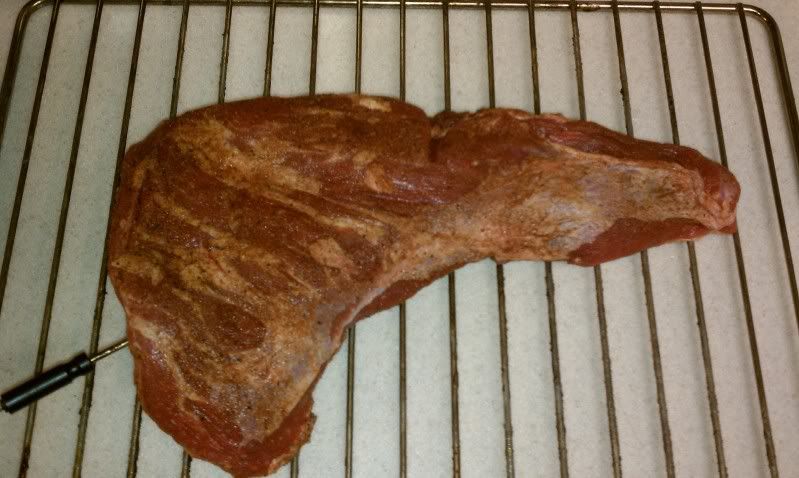 3.25 pd Tri Tip seasoned with Lawry's SS and CS Chicken Rub. I really like the spice and flavor of the rub on this cut. I thought it would add a good flavor to my recipe.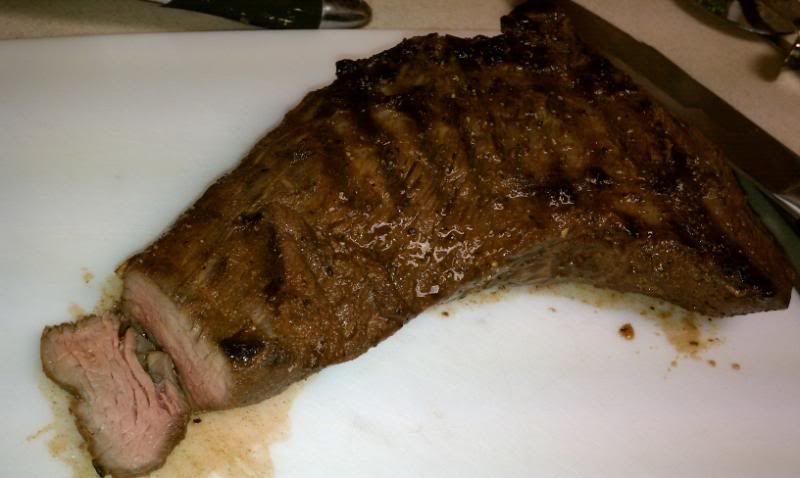 2 oz of mesquite and 2 oz of pecan 250 until 120 internal temp, about an hour. Applied a mop of Lawrys mesquite and lime sauce and finished on a hot grill for about 5 min per side. Covered and cooled and placed it in a freezer bag and put it in the fridge for overnight. It was easier to slice thin when it was cold.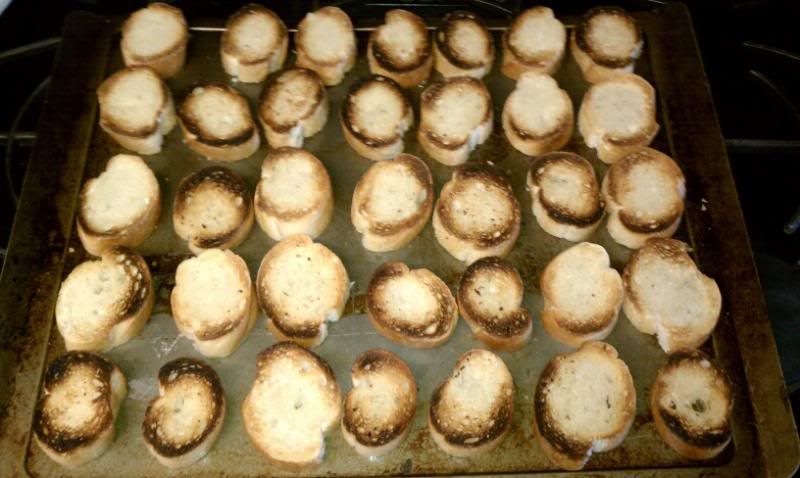 Sliced baggetts sour dough and french about half inch. Brushed olive oil infused with garlic and placed in a hot broiler for about 2 min.
Cold meat sliced, fresh basil chopped, and canned stewed garlic and basil tomatoes drained and ready. The cuts to the left were for the guests to try when they arrived.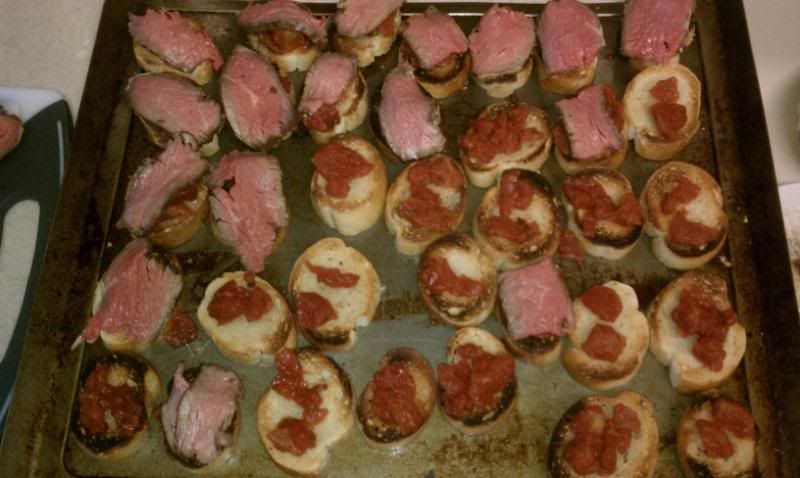 Placed approximately two chunks of tomato on each toasted baggett. Added a thin slice of tri-tip. I later realized I could have gone thicker on the slices. The meat was so tender that you could bite through easily.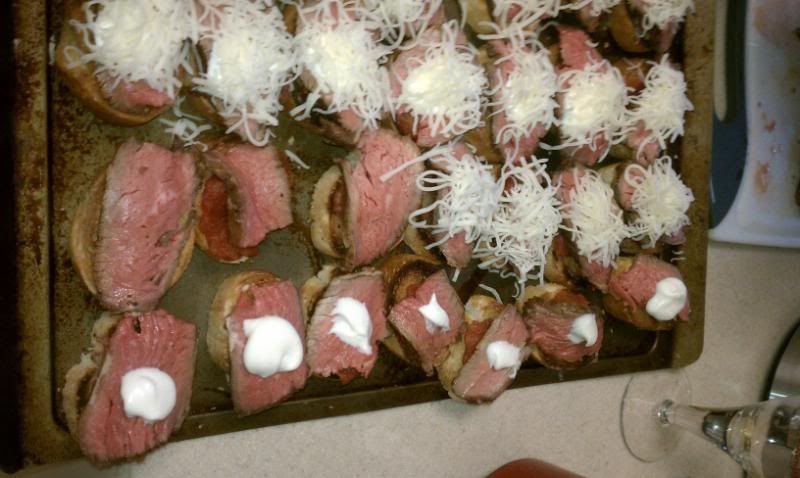 I decided to add a mixture of sour cream and horseradish sauce. About 2 parts sour cream to 1 part HR sauce. I only did half. I just wasn't sure if all my guests would like the taste of horseradish. They told me later that the HR sauced ones were better.
Sprinkled mozzerella cheese and placed in a hot 400 degree oven for about ten min. Just looking to melt the cheese. The thinly sliced meat heated up nicely too!
Finished off with some chopped fresh basil and served. Served hot out of the oven. These were gone very quickly. I prepped everything so that when the guest arrived I put them together and placed them in the oven. This was a good recipe and I will use it again. I hope you all enjoy it if you decide to try it. A helpful tip might be that this would be a great idea for any left over tri-tip. You don't need much since you slice the meat thin.