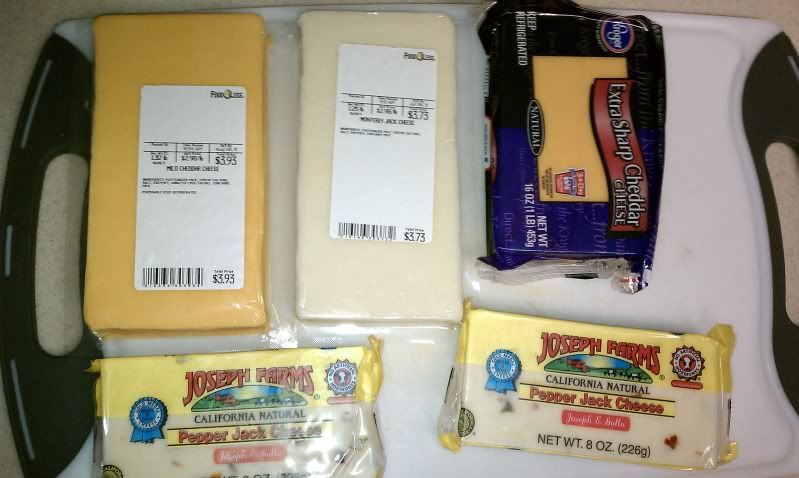 The Cheese I used.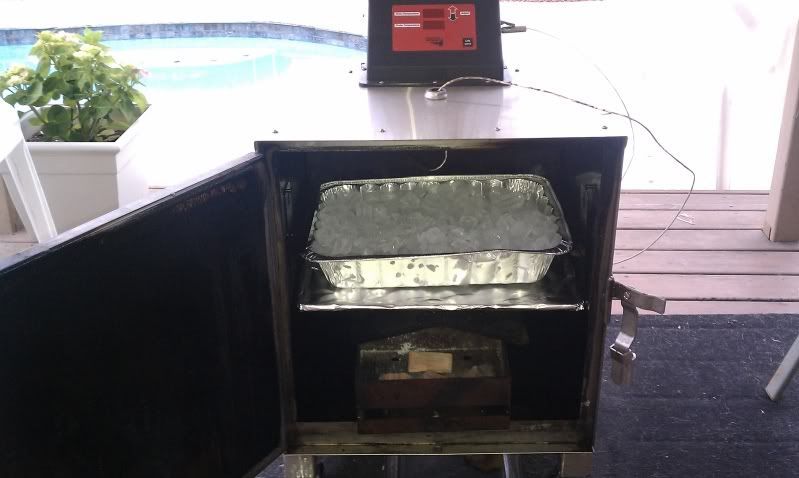 The Ice tray and Modified baffle. I triple wrapped one of my trays in HD foil.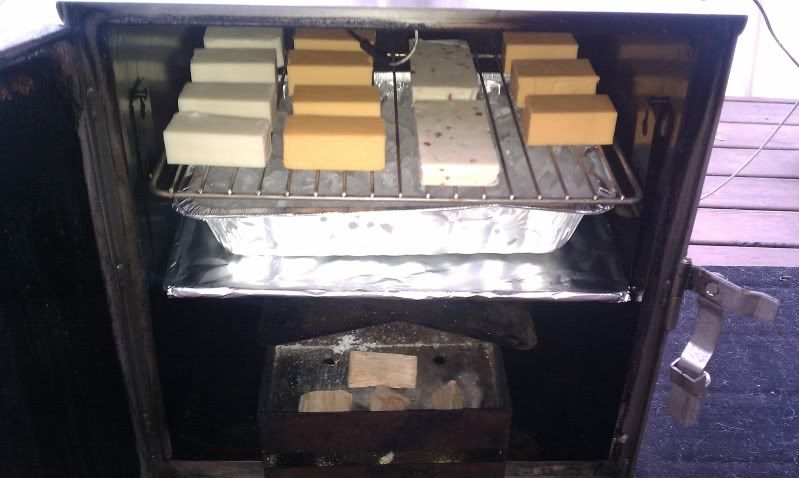 In goes the cheese. Nice fit.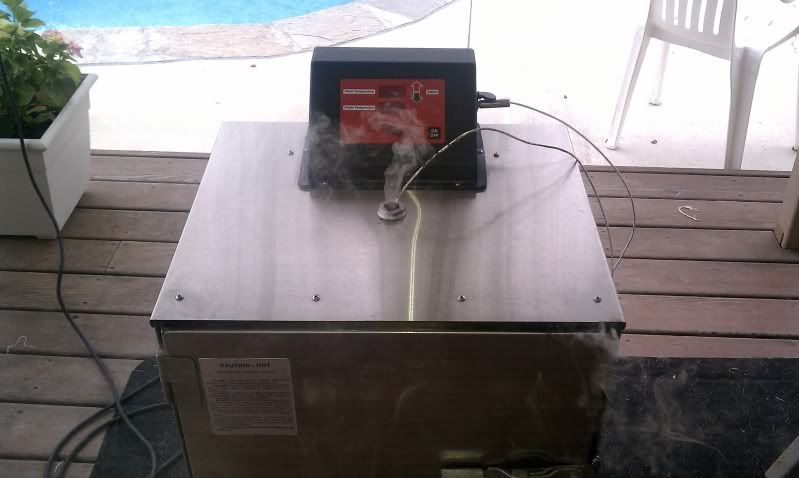 Set at 225* with 4 oz of hickory. Plenty of smoke started after 5 minutes. Shut off after 10 minutes. I let it set for 1 hour. Temperature on the cheese rack never got above 105*.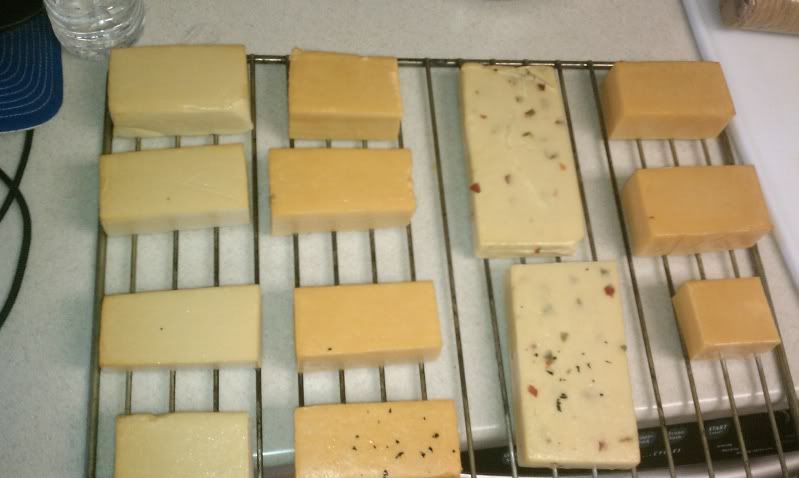 The finished product. My favorite out of the box was the sharp cheddar. After 24 hours in the fridge the Pepper Jack was the best!