Trying to be healthy so I avoided the deep fryer.
Heat up your grill for indirect cooking.
Take a few large onions and cut into about 1/2" thick slices. Separate the onion rings leaving 2 rings together (you want to double up on the onions when you wrap them). You'll want the larger outer rings. Save the smaller, inner rings for use in another dish.
Dip each ring into your favorite hot sauce. I used Franks. Wrap each ring in a piece of bacon, overlapping the edge slightly. You'll probably need about 1 1/2 pieces of bacon per ring.
Brush with some maple syrup and dust with your favorite rub. I used some Porkmafia Memphis Mud.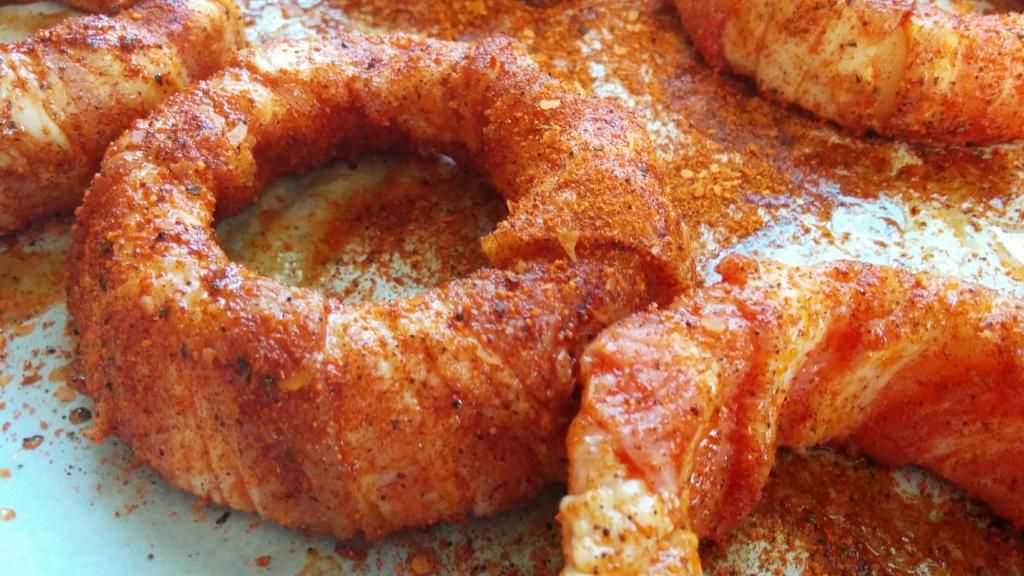 Place onions on grill and cook for about 25-30 minutes til the bacon crisps up. Remove to a paper towel lined plate and let rest for a few minutes to cool a bit. The bacon will firm up as it cools and the onions won't scorch the inside of your mouth. Enjoy!