Had a crowd over today, figured wings would be easy. Marinated about 8lbs of wings in some Moore's wing sauce and some Franks's hot sauce for about 3 hours, then sprinkled with some of MaxQ's Spicy Chicken Rub.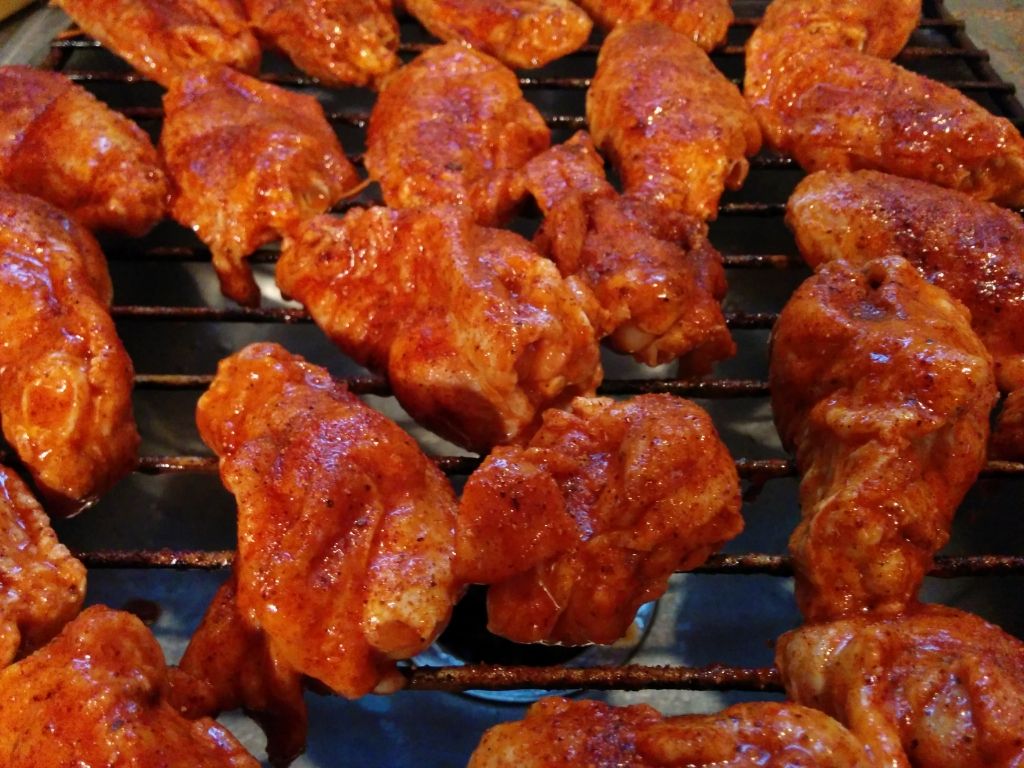 Into the SM020 for about 90 minutes at 275 with a chunk of maple & a chunk of apple. A coat of Gringo Jack's Maple BBQ sauce and into a smokin hot 500* oven for about 5 minutes to crisp up the skin. What no grill? Nope, I discovered that my grill has died over the winter, time to buy a new one. It lasted 15 years.
A side of smoked corn on the cob slathered with butter mixed with MaxQ's Rib Rub.
GONE! Should have cooked 12lbs.!