Dry Aged - Salt Crusted – Boneless Rib Eye Roast
The beginning of 45 day dry aging. Weight 4 lb. 11 oz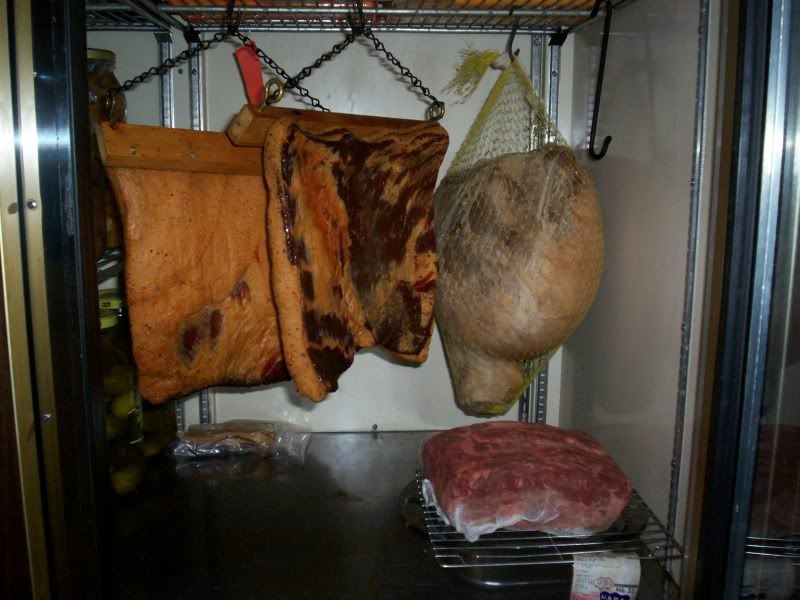 .
"The Ugly Duckling"
Roast after 45 days of aging. 3 lb. 4 oz. 22% weight loss.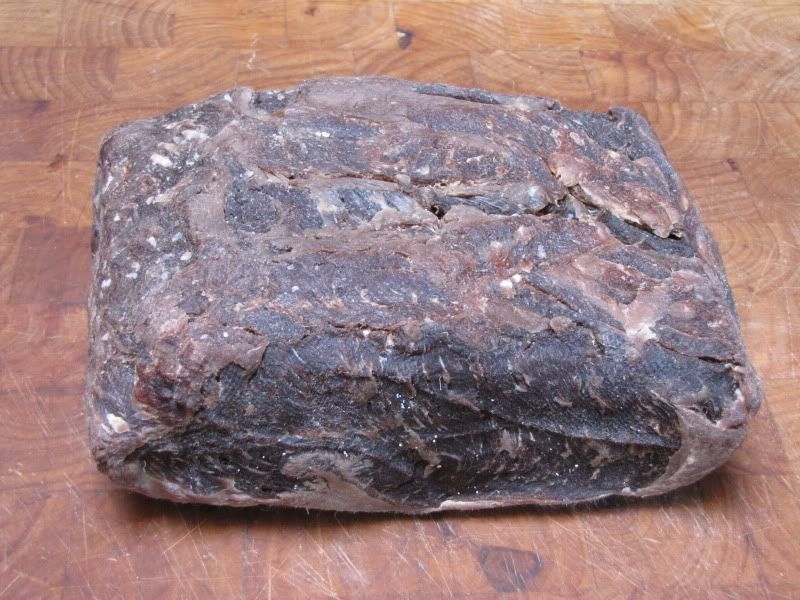 Beginning to trim the dried surfaces.
Roast after trimming, 2 lb. 6 oz. 41% loss in weight.
.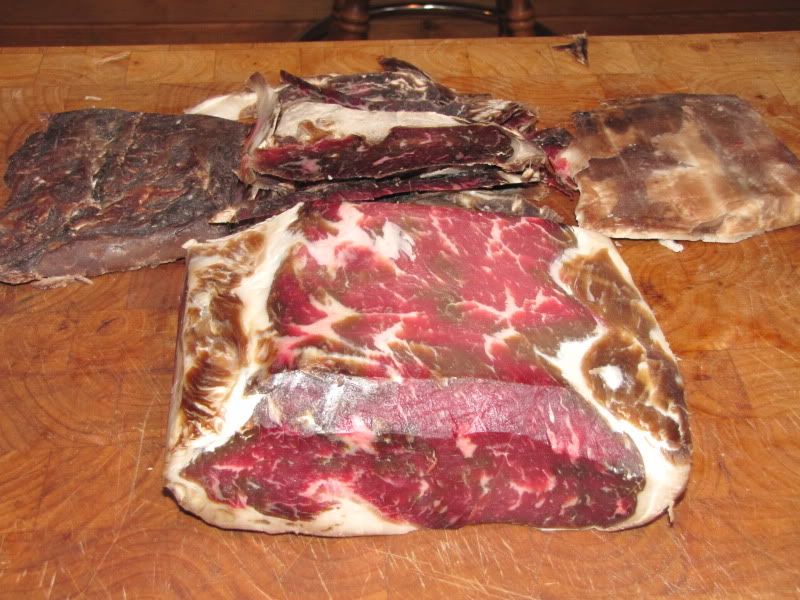 Bed of salt in roasting pan consisting of rock salt and Kosher salt.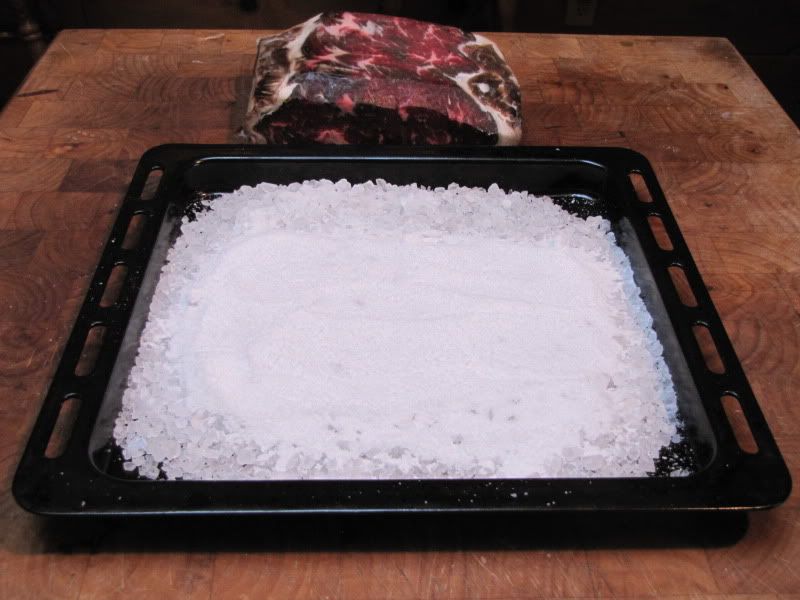 Applying salt mixture. 4 cups Kosher salt, ½ cup flour, egg white from one egg and enough water to form a paste.
Further application of the salt mixture. Advise wearing latex gloves when applying salt.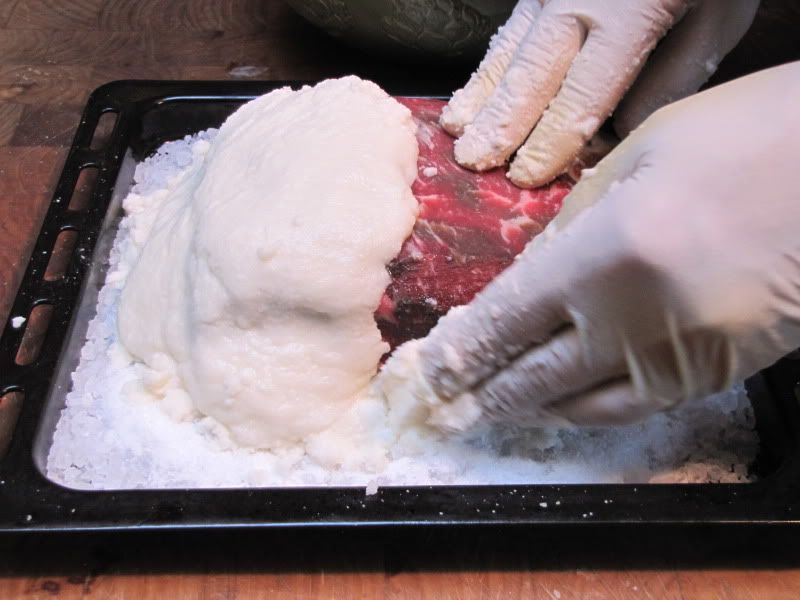 Roast now ready for the preheated 200° oven. Internal meat temperature 43°.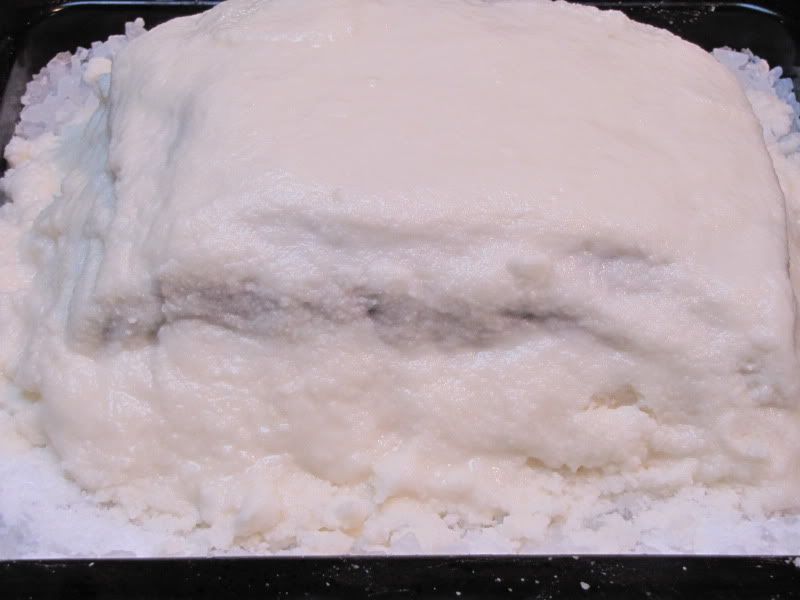 Roast out of oven at 110° internal temperature.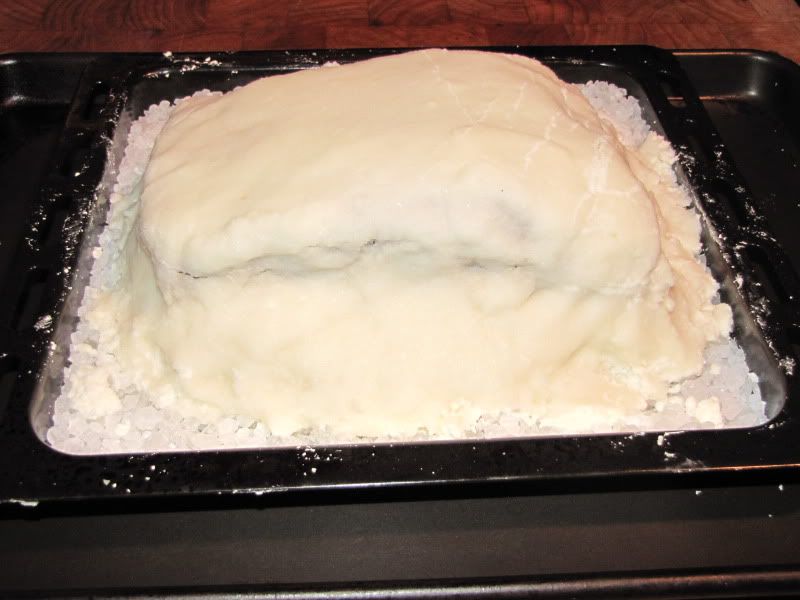 Removed salt crust and allowed to rest 20 minutes. Internal temp 120°.
"The Swan"
Three rare steaks approximately 13 oz. each. 120°.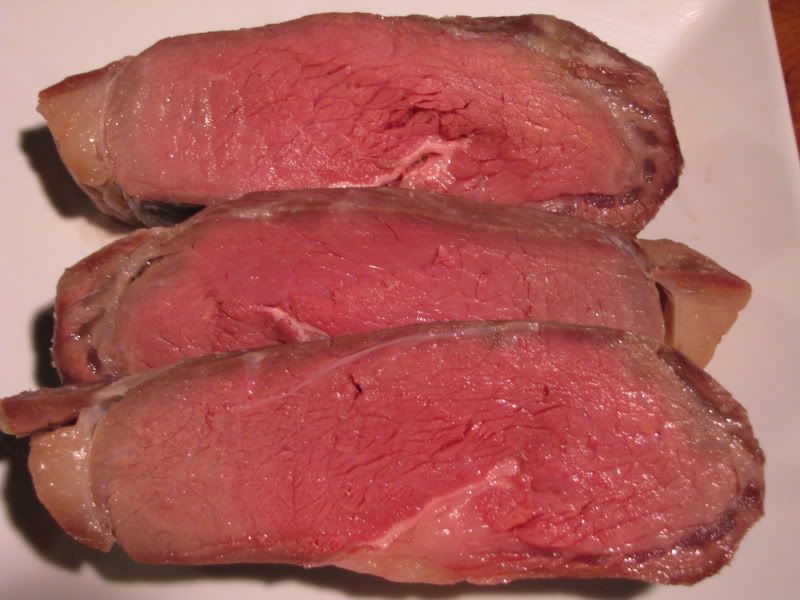 After a light smoke and sear on the grill, this 135° medium rare steak along with grilled asparagus and a crispy skin baked potato is ready for the table. No seasoning at all.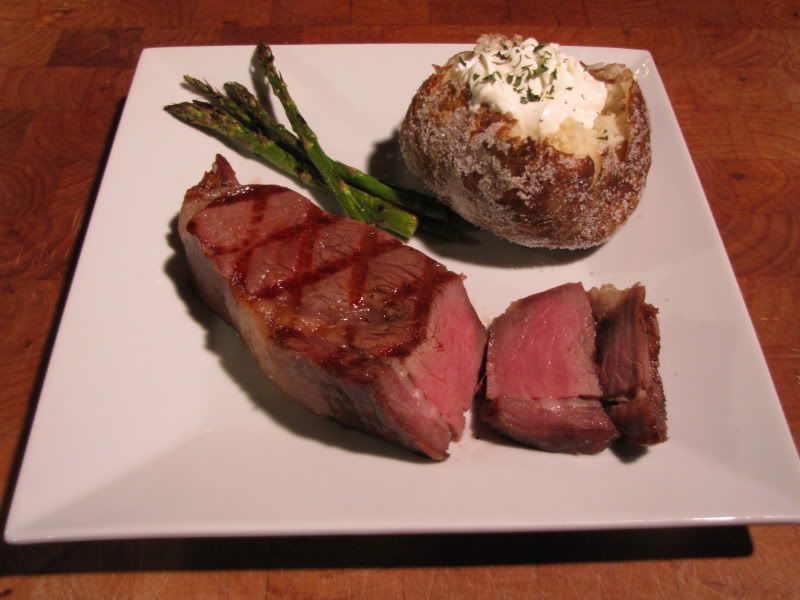 Special acknowledgement to my visiting daughter who followed me with her camera during this cook. Thanks