Have made this a few times before, but keep forgetting to post it.
Here's the original recipe.
This time I took a chuck roast and gave it a good coating of porkmafia Texas Gold rub along with a liberal coating of additional black pepper. In to the smoker at 250 for about 3 1/2 hours til it hits 170 (Missed a pic, almost forgot tp post again).
[Picture of chuck roast coated in rub & pepper goes here].
Meanwhile, cut up the bell peppers, yellow, red and green, a huge red onion, 6 cloves of garlic and since I had some NM Hatch Chile peppers, I took three of the hot ones which were roasted and peeled and diced them up. 1/4 cup of Worcestershire sauce and 12 oz of a stout beer. I used a 16oz bottle of Guinness Extra Stout, which left a few swigs for the cook.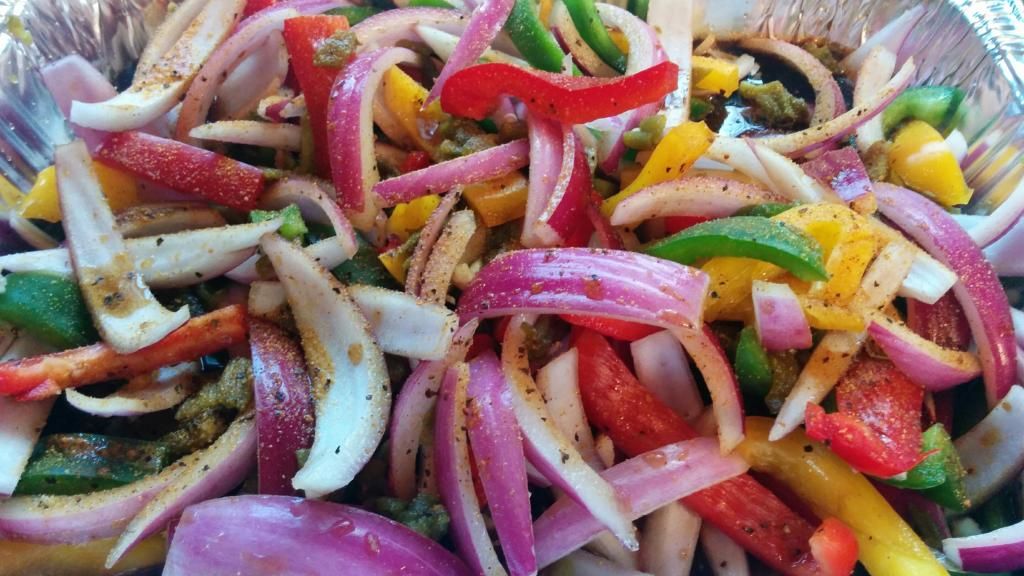 After the roast hits 170, place it on top of the veggies and cover with aluminum foil. Into the oven at 350 for about 3 - 3 1/2 hours till the meat is shredable. I decided to save my pellets and put it in the oven, if you have an electric you can crank it up or use the oven.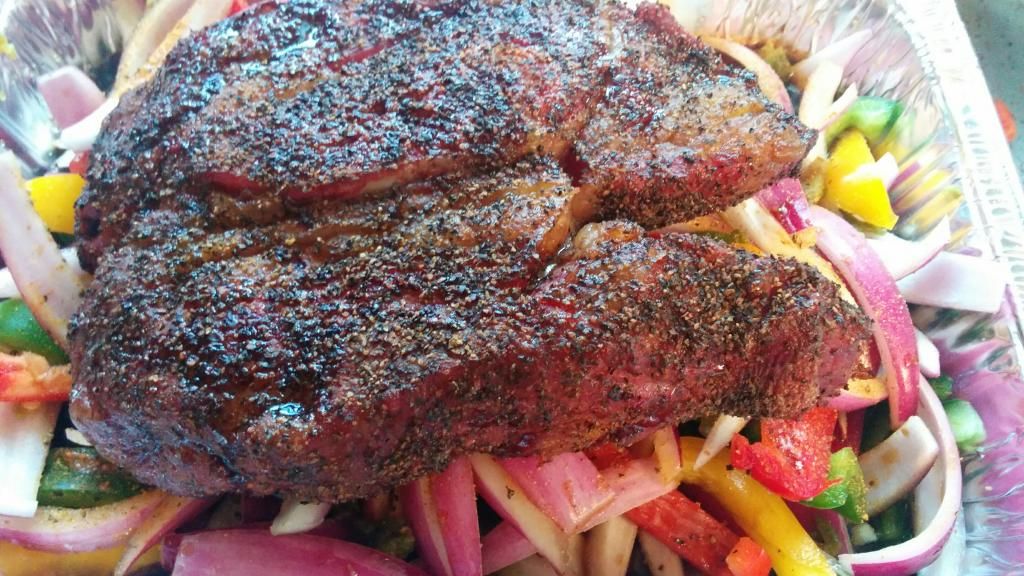 It's done when you can stick a fork in it and twist it like spaghetti.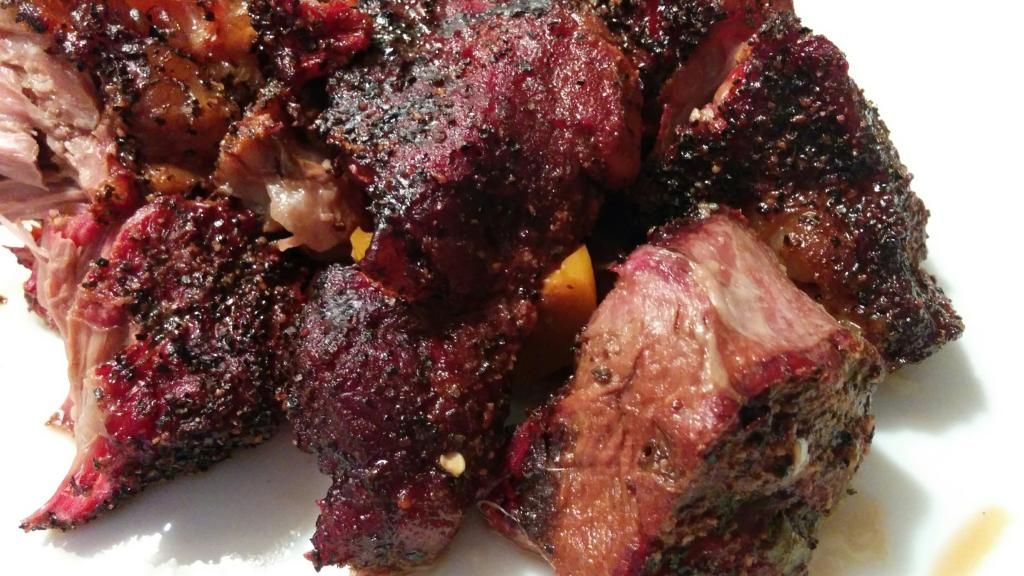 Then take out the meat and grab your meat rakes. You do have meat rakes don't you? If not, go order them immediately! I love those things. Shred away and place back into the pan of veggies, and back in the oven uncovered for about a half hour, 45 minutes til the liquid is reduced by about half.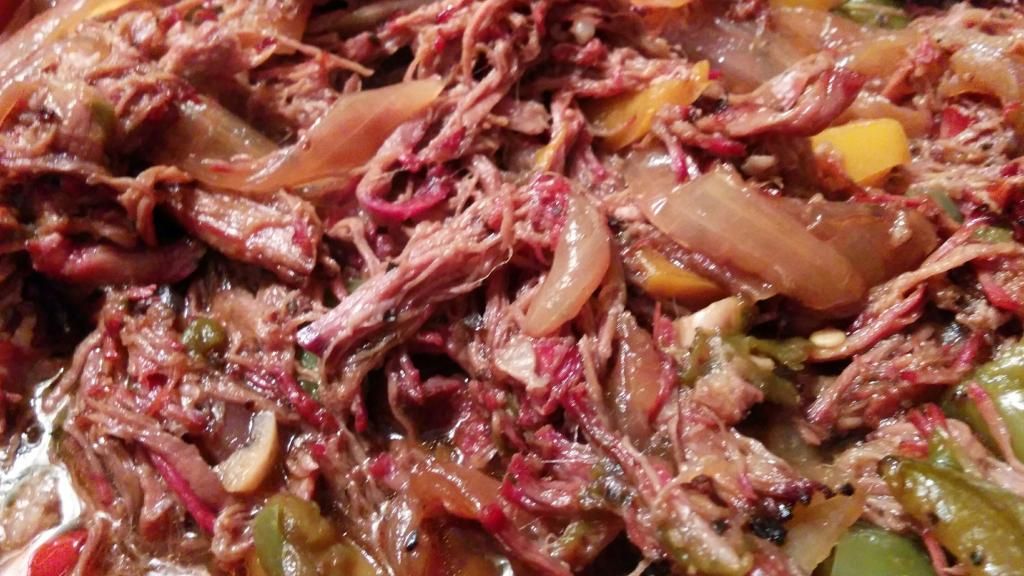 Enjoy!