All,
Welcome to our new grilling section.
I did two different variations on Grilled Red Snapper. I'll be posting photos and details tomorrow.
Did RS two ways.
One with just a simple lemon slice in the sides and aromatics in the belly and
Two with a cilantro pesto kind of mixture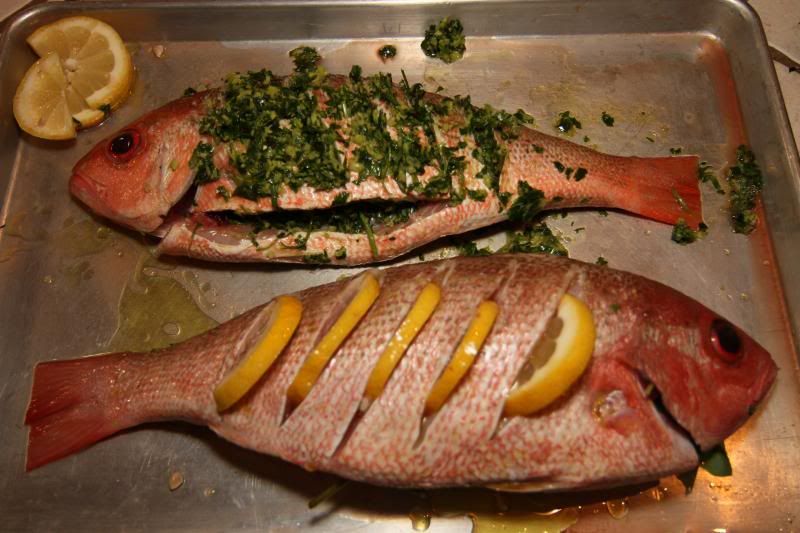 grilled one in a basket to make flipping easier. Those little pucks in the corner are some marinated/grilled Portobello's.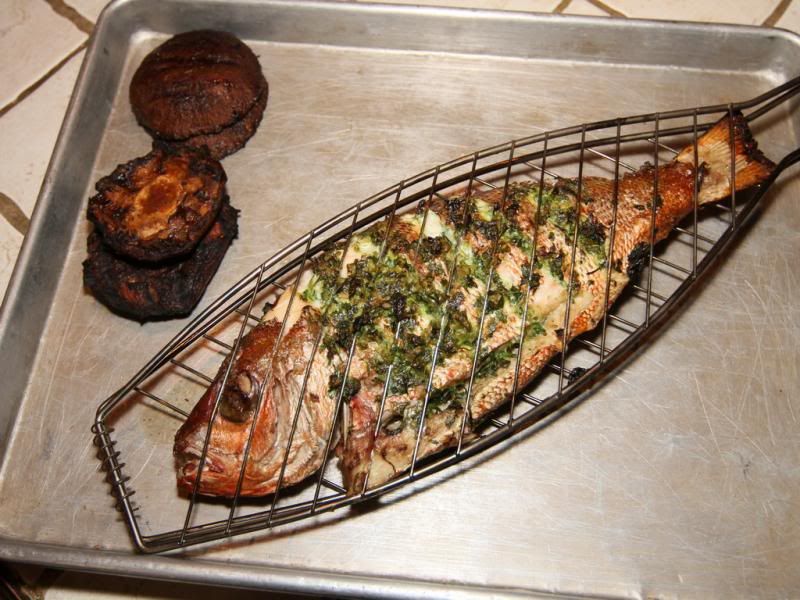 Second one I grilled direct, no basket, minimal sticking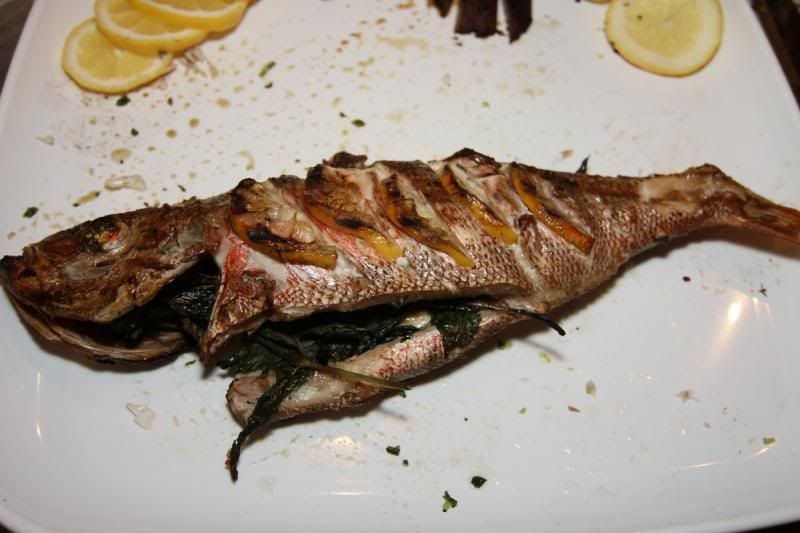 Recipes to follow soon.
Did both of these on the FEPG1000, direct side (zone 1) with temp at 350.