I've been trying to come up with a way to mount my FEC-100 in my trailer so I could still smoke while raining and all that good stuff. Here is what I came up with....
I went to the local Menards to start picking up supplies. I started with this "wall thimble" to use as my roof flange.
A quick picture of what I was expecting things to look like mounted through the roof of the trailer.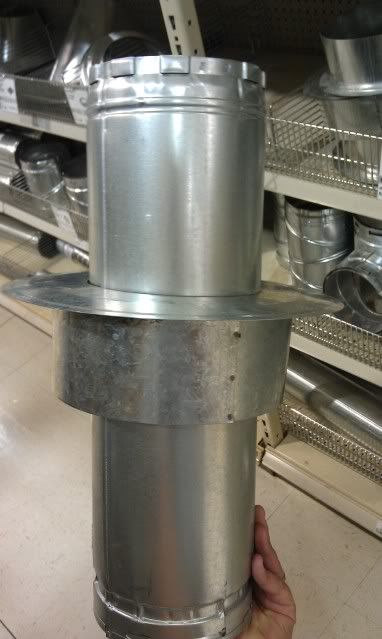 I picked up all my supplies and headed home. My first task was to find a way to mount the smoker to keep in from moving. I took a 3 ft. section of square tubing and mounted it to the wall. Then I took a piece of angle and mounted it to the legs/frame of the smoker. This would allow me to roll the smoker back and connect the two.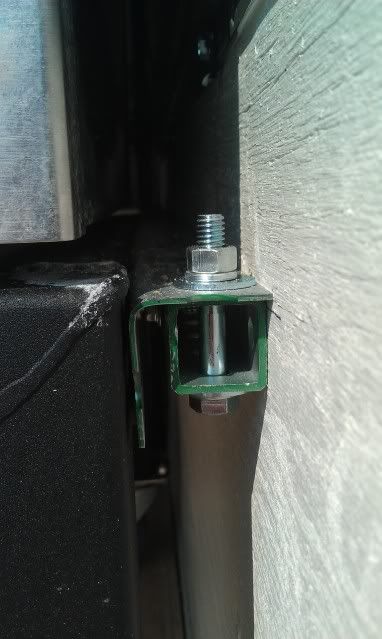 Nice thing about this setup is there are only two bolts that I need to remove if I ever want to take the smoker out. This setup along with 4 locked wheels and the smoker is SOLID. Does not budge at all!
After getting the best idea on where to cut the hole in the ceiling, I proceeded. I ran the pipe up through the roof flange or "wall thimble." I was happy how things looked, so I put some RTV high temp silicone around the pipe where it met the roof flange. Put some putty tape under the flange, and screwed it down. Last step was to put on some self leveling silicon sealer that I picked up at a local RV store. Here is what the end results looked like.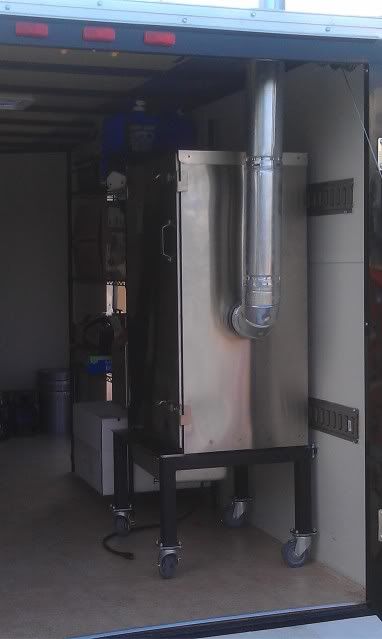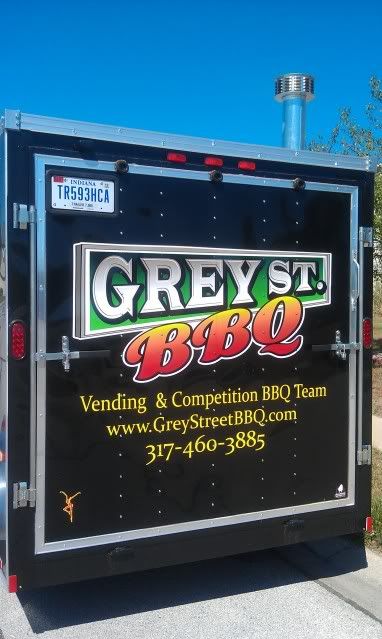 Gave it a test run.... works perfect.
Now, for the smoke the comes into the trailer when I open the door, and for air ventilation in general, I installed this fan right above the smoker. It works PERFECT.
I mounted a rain cover on the roof over the vent which will allow me to keep the vent open at all times, even during rain and snow.
I plan to install another rain cover over my other roof vent (no fan in that one) so I can have a constant flow of air at all times.
Here are some photos of the actual installed product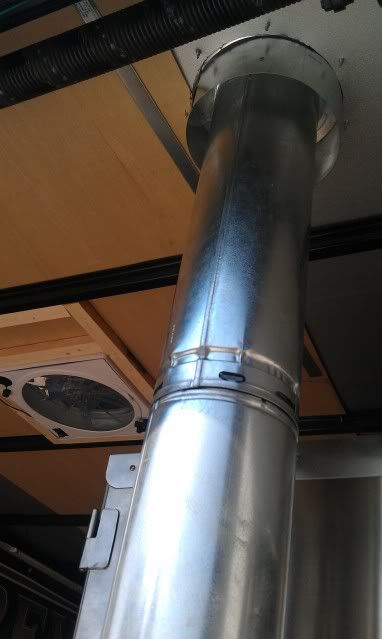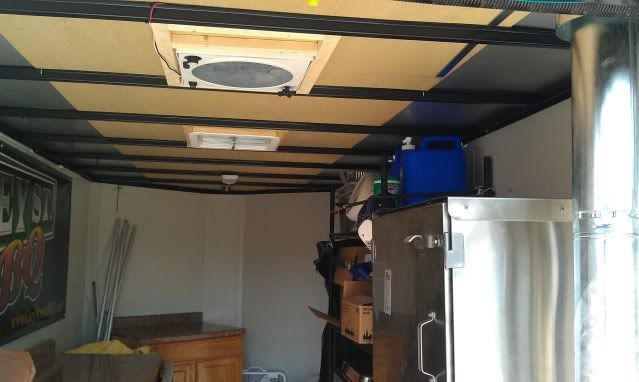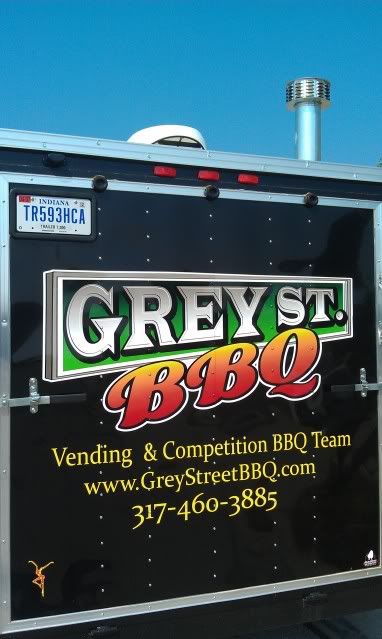 The last thing I did was install an electrical cable door latch so I can run electricity in the trailer while I have the door shut.
For those that my be wondering, yes the pipe is warm to the touch. The roof around the pipe is cool to the touch. It gets hotter from the sun shining down on it than what it actually does from the smoker.
It poured down rain the other day. Trailer was dry as a bone on the inside!