So it finaly arrived, after much drama with UPS. The end result. A cute little young lady tossed the 90 pd package in the back of her pickup and delivered it herself. The box was damaged all to hell but the smoker was unharmed. Here are some pictures of the smoker and a few misc. other things I got going on.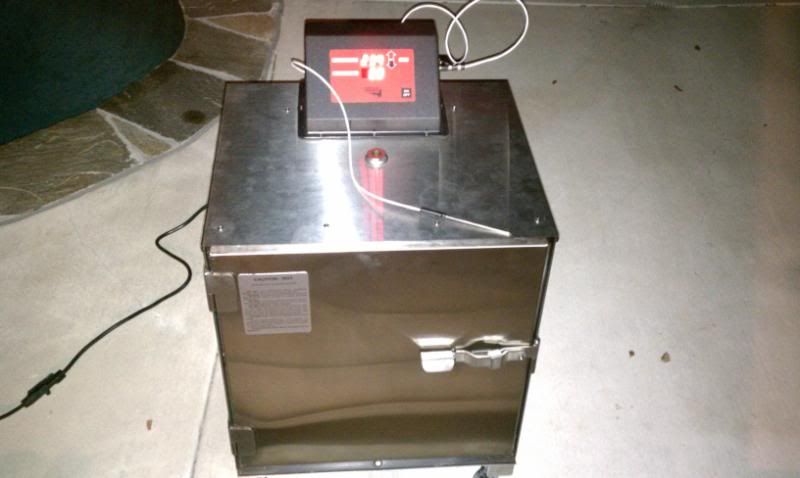 It's Seasoning! Visable smoke at around 220 degrees.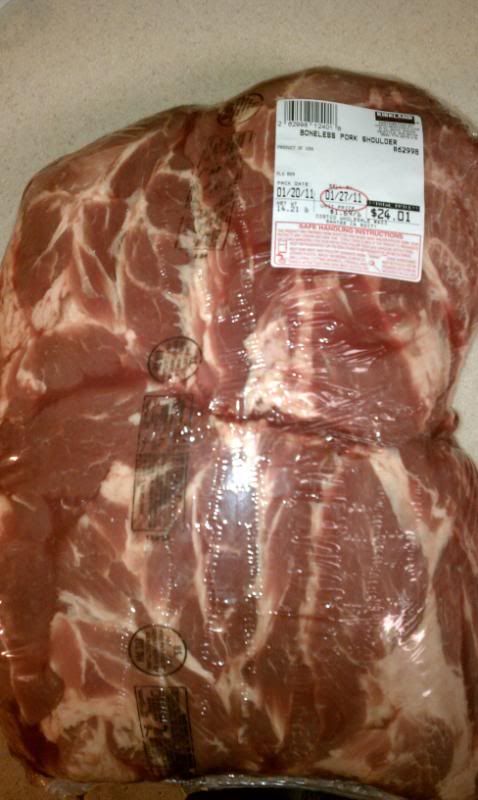 One of the packages of PB from CostCo.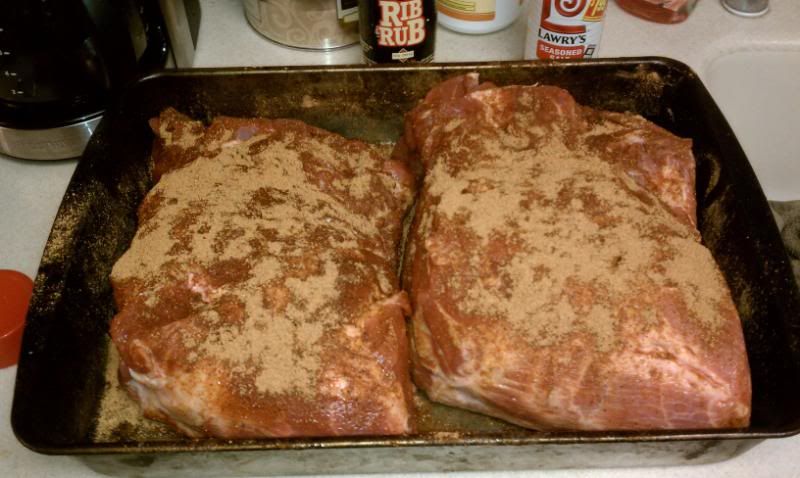 Lawrys SS and the Rib Rub that came with the smoker.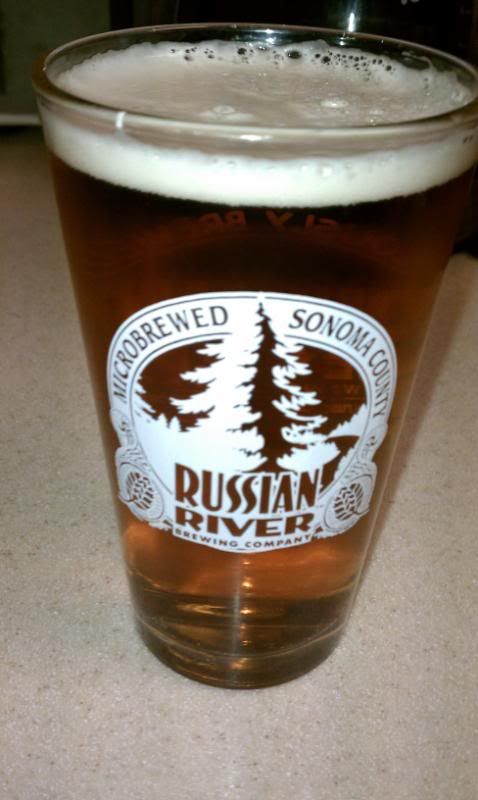 Ahhh relaxing with a beer waiting for the seasoning of the smoker to finish and for midnight so I can put the PB's in.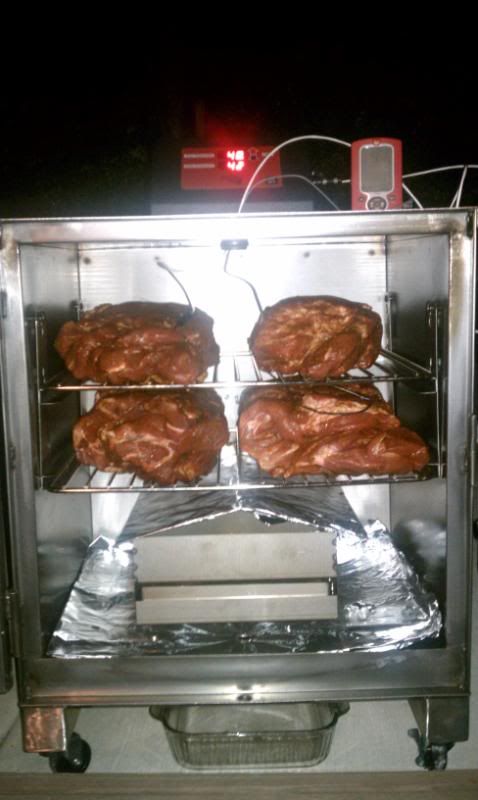 Loaded and ready to go! Both bigger ones on the bottom fat side down and the two smaller ones on top.
7 hours in @ 225 and at 175 degrees.
Pulling after 13 hours in the smoker and 3 hours in FTC. I only left it in there that long because dinner was at 5:30pm. Meat was still hot!!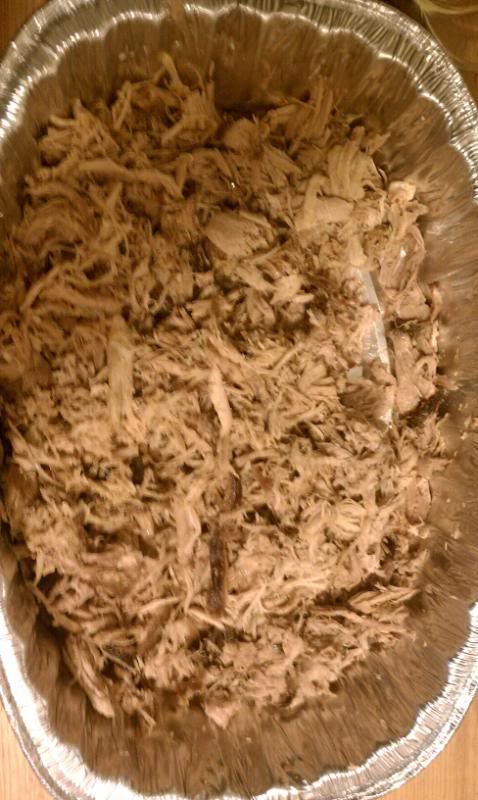 Added Smokin's mop sauce as a finisher.
The plate! The finishing sauce was outstanding and got awesome reviews on the whole meal. The meat was moist when we pulled it and had outside crispy parts that were my favorite part.